Ok, things are just getting ridiculous around here! Can you believe that someone walked into our place today in the middle of the day and just picked up whatever was in plain sight and then........just walked off?!! Is that OUTRAGEOUS or what?!
It's not the first time, mind you. Over the 20 years that we've lived in this town we've had a lot of things stolen. One year it was our motorhome.........
another year it was our mercedes..........
they've taken computers..........
digital cameras.............
skill saws...........
and even a ride on lawn mower.
You name it, we've had it stolen.
Some years are better than others but, today, our luck ran out. WE (and 5 other greenhouses in our area) GOT HIT!
The robber walked right past our guard dogs,
who acted more like this.........
than a real guard dog!
He took our purses
and keys
and even helped himself to a car. Then he just drove off to go hit a neighboring greenhouse in exactly the same way.
Once we realized what happened we called in a few of these...........
who came out in a couple of these.........
and then wrote a report and told us to change our locks tonight.
So, I'm asking for everyone out there in blog land to keep their eyes open for a grey Astro van full of purses and stuff that's driven by a short, stocky guy with a Mohawk hair cut. If you see the culprit,
please give him a piece of your mind for me, would ya? Let him know that his mother will be very disappointed with him when she finds out about this. I'm sure she'll wish she had paddled him more when he was a youngster so that he wouldn't have turned out to be such a rotten apple!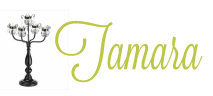 18 Comments »