Have you heard how COLD it is here in the Fraser Valley? Vancouver hasn't been this cold in 44 years. It's gonna be crazy cold tonight, hovering somewhere around -9 degrees.
I know, you people living in Central Canada LAUGH at -9 but you need to remember.........we have HUMIDITY here so -9 is like your dry -25 in the prairies! Believe me people, it's cold out there tonight.
Now, just to give you an idea of how unaccustomed we are to the COLD around here, take a good look at how my peeps dressed for dinner tonight.
Toques,
scarves and winter jackets at the dinner table?!
You'd think I'd turn the heater up, wouldn't you? Imagine my shock when I saw THIS!!!!! For you Americans, that's about 80 degrees!!!!!!
How much WARMER can we make this place, people?!
I'm starting to think that COLD is just a state of mind :) Otherwise it's Menopause.......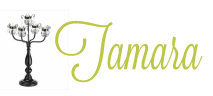 25 Comments »