When I got up this morning I opened up my bedroom curtains to find a deep blanket of fluffy white snow covering the earth.
What a glorious sight it is around here with everything covered in a glistening clean blanket, a rare sight around here. Most years we only get a couple of light dustings that melt as quickly as they come.
This year Jack Frost has been really showing us what it's like to live in the Northern Hemisphere, only a few thousand miles or so from the North Pole.
Normally, you can only build a back yard ice rink if you live in the Prairies but this year it's been cold enough for long enough to make my youngest son, a big time hockey fan, dream of building his own little patch of ice in the back yard.
Danny Boneduce has been working hard to get himself a little practice rink to skate on. It's not turning out as big as he would have liked.......
and it has ruined the blades on his skates from just one night of outdoor fun......but it's all worth it, right Danny?
So I decided to check out what was going on at the greenhouse this morning and enjoyed the short walk out to the office,
taking in all the wondrous sights of a world covered in clean, fresh snow. I was also very thankful that we are finished shipping poinsettias so we don't have any drivers out there on the roads today!
I found Junior busy fixing the last of the holes in the greenhouse roof with a little bit of plywood.
It seems that it may be a number of days before we get someone out here with replacement glass since there were quite a few growers who suffered from broken glass over this past week.
Oh well, it looks like this will work for the time being to keep the heat in.
After I was finished at the greenhouse I decided that I absolutely had to make the trek out to the post office since I hadn't been out there for at least a week due to all the snow.
I am so glad that I picked the late afternoon to walk out there because the trip was just beautiful. Look at the snow covering the little Milner Church beside our house.
Doesn't this just epitomize Christmas?!
The walk was a bit slushy and wet but I used Junior's size 10 steel toed boots to keep my feet dry.
I was totally taken aback by the gorgeous sunset tonight!
Too bad I don't have a better camera to catch a better picture but......I did the best I could so I could share this amazing sight.
Don't you just LOVE the look of this restored gas station that's just a little way down the road from my place?
I couldn't resist crossing the street and taking a closer picture to share with my blogger peeps.
When I got to the post office, I was in for the most wonderful surprise. Here's a picture of my post office box opened and stuffed with christmas cards and..........
WHAT IS THIS?..........
Gifts from Marina and Antigoni, my blogger friends from GREECE?! How cool is that?!!!!! I can't believe what super duper nice people I've met through my blogging........they even send me Christmas gifts! I can't wait to get home to open these up!!!!
Oh, bummer, my battery is dead in my digital camera! I have to trudge back to the greenhouse to get the battery charger so I can capture photos of me opening my lovely greek christmas gifts........but thanks to the fact that I had to make one more trip out to the office I got to see THESE amazing sights as the sun set!
Once my battery was charged up a little, I sat down to open my gifts.
The first one is from Antigoni http://antigonisdiary.blogspot.com/.
She sent me this beautiful card
and lovely Christmas tree ornament. I just can't believe you did this?
Seriously, are you trying to make me cry? Thank you from the heart for the Christmas joy you sent across the miles!
My next gift was from Antigoni's sister Marina http://marinaslifefamily.blogspot.com/ .
She sent me this fantastic card
and this lovely pomegranate necklace.
Wow, you guys!
I'm so excited to have such amazing blog peeps like you! Thank you so much for......well.......just being you!
Now, just in case anyone is thinking of sending me a christmas card yet, the lady at the Post Office would really appreciate it if you address it to Milner because we live in Milner, not Langley. She is VERY proud of the fact that she works at the historic MILNER post office.
Do you see how she stamps EVERY letter I get with MILNER to make sure that I tell all my friends to write my address correctly, regardless of the fact that MLNER is situated smack dab in the middle of Langley :)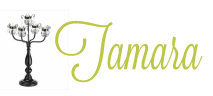 11 Comments »