Yes, we went out on the road this morning. It was very, very, very early........7 am to be exact. Wow! I hate getting up early, even for holidays :)

The sun rose slowly as we drove cautiously up the Coquihalla Highway, braving the winter driving like real ski bunnies do!
The views just got more majestic and glorious as the sun rose higher in the sky.
The Rocky Mountains are breathtaking at this time of the year.
Time for a pee break everyone! Hop out and go try out those icy cold toilets........
Photo opportunities abound along this route but......we were driving in a convoy with our peeps and I didn't dare to ask everyone to pull over while I try out my new camera.
A couple of pics during the bathroom break will have to do :)
Here we go again!
The amazing sights of Beautiful British Columbia are just too wonderful for words so I figured I'd take photos instead. The sunshine only peaked out once today.......
and for the rest it was hidden in the clouds, making some fabulous photo opportunities.
Time for another stop......at Tim Horton's for coffee. Are you starting to get the picture of what it's like to drive with Tamara? There need to be a lot of stops allong the way.
She can't sit doin' nothin' for very long, regardless of the pretty scenery. Very annoying for some but the Big Guy knows that if he doesn't stop often enough.......I get just a wee bit cranky :)
It looks like Mini Me is going pro with that Fancy Pants camera.....
and then it's back on the road again for a couple more hours of driving.
Good thing we brought the mama and papa to be........they were such engaging company,
keeping us occupied the whole drive with their witty, intelectual banter.
The trip took a total of 6 hours so I got lots of chances to take photos of snow and trees and more snow and trees.
We finally find our lodgings for the next little while and the whole crew piles out of their vehicles, excited to see inside.....
What are we going to find behind this door? Is it going to be nice?
I sure do hope so because I was really looking forward to this.
Oh, this has some very good potential........
Oh my! It's even prettier than I had imagined. Just look at that KITCHEN......
and the VIEW!
And look who made it here BEFORE US.........
I PROMISE, I did not set this up.......this was on the table when we arrived. Isn't that cool?! Let's have a quick lunch.......
and then go scout out the Village.........
buy our lift passes and then........
I decide that it's a little too cold for my skinny little petootie and go back to the lodge where it's nice and warm! I think I'll tuck myself in for a while and warm up in my cozy room.
I'll let the kids do the skiing tonight :)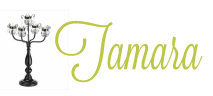 14 Comments »