Christmas eve is the day we go to my sister's place for our family christmas dinner. We go to her place for dinner ALL the time but, since she's such a good cook, we go there extra during the holidays. But before we can leave for her place, I need to organize myself for my other family dinner, planned for Christmas day with the Big Guy's family.
According to Martha, I need to BRINE my Turkey for 24 hours before I cook it.
I know, you're all thinking "Just salt it and throw it in the oven, Tamara! You're making this more difficult than you need to"..........You guys just don't know me very well, do you? I make EVERYTHING more difficult than it has to be.
First, we managed to get out to the local grocery store
where we bought spices for triple the price because they are "organic" spices.
I don't mind paying extra because my families health is important to me.......ha ha ha, ho ho ho, hee, hee, hee.......you guys really don't know me very well, do you.
I just pay extra because I love the PACKAGING, people!
Next we get the old bird into a bucket of brine, just like Martha told me to.
If you bought this year's holiday magazine, you'll know that Martha is very influential.......maybe even a little controlling.......
you'd better follow her instructions like she says or she'll be dissappointed. I promise I won't dissappoint you Martha!
Once all the preparatory work was down, we all hopped in the car to drive out to my sister's place.
Now, let me assure you, Lisa does not NEED Martha to get HER christmas dinner all done to perfection. She's my other HERO :)
Check out this amazing sight allong our route.
It's our neighbor's greenhouse all lit up like a chrismas tree, looking like the Mother Ship about to launch (we know that look, right TOOTSIE?!). He grows veggies so he has to light up his entire 20 acres of glass at night which is an amazing sight......and an even more amazing electricity bill, I'm sure.
The roads were very bad but we made it safely out to Abbotsford.
The parking out there is atrocious.......$5 bucks to park?!
Are you kidding?!
Now, when Lisa and I get together with our families, it's always quite a big crowd.
She's got more than a dozen peeps and I've got another 1/2 a dozen. We need a big place to gather and a whole lot of food to keep the crowds occupied.
We LOVE dinner at my sister's place!
We are now even having grandchildren added into the mix, believe it or not. Look at the peepers on this little fellow!
Isn't he just adorable. He's gazing in wonder at his dad who ate at least 5 pounds of turkey, ham and potatoes in less than 2 minutes. My sister KNOWS how to cook a mean turkey!
After dinner we all join together in the kitchen to talk, laugh and watch the Wii tournament that's going on in the next room. Now, here's that little fellow with the big peepers again.
This time he sees something he really wants.
It's a Kokanee (that's a canadian beer)
While the adults are all busy with OTHER imporant things........
Mr Peepers takes his opportunity to enjoy this wonderfully cold beverage, to the utter HORROR of his Gramma!
Chill out Lisa, we're just trying to teaching him to drink responsibly!
Check back for the continuing saga of the Martha inspired TURKEY.......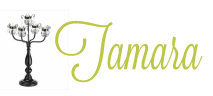 5 Comments »