Where were you?! You missed the party everyone! Did we make too much noise for y'all yesterday? We did get a little loud after the egg nog and spiced rum started flowing....
How would we get it all done without all our peeps, like Plumber Boy here, who sure tosses a mean salad.......
.........Or Mrs H. who happily cooked a giant Turkey for our Teusday Darvonda dinner, which she had to eat all by herself after we canceled our party due to snow. Then, even though she was stuffed to the gills after 2 days of poultry bingeing, she still made sure that our order of Sweet and Sour Pork and Fried Rice arrived just in time for the Darvonda Luncheon!
The ladies arrived all dressed up in their colorful finery......
and we all enjoyed Samosa's, Pekorah, Nanaimo Bars, Almond Chicken, and a multitude of similarly exotic food choices......
What is this guy hiding behind that impish grin.......could he be cheating on his diet......or is he faithfully eating his dry lettuce as prescribed by his wife, my sister???!!!
The culinary delights were as culturally varied as the staff at Darvonda!
Junior apparently was affected by drinking one bottle of Canadian beer and started a "Who's got the longest nose" contest.......
I WIN!!!!!!
Do you see this lovely outfit I'm wearing here? It comes all the way from India and I received this as a gift from all the girls in the greenhouse a few years ago. They know I'm a bit of a clothes horse so they picked this most amazing suit for me. It's all glittery and beady and it fits like a glove.......how did they guess my SIZE?!
See how the top is a bright, jewel toned blue and the pants are in a shade of my most favorite color green? Why don't we wear more colorful clothing in North America like they do in India? It must makes you feel happy to be around so much color......
The Big Guy couldn't keep me off his lap it seems. By the look on his face, he's feeling a bit embarrassed by this public show of affection :)
After dinner we handed out some very special Christmas Crackers for everyone at the party...
The Big Guy enjoyed distributing them.......
And we all enjoyed trying to open them up......
What is THIS inside my Christmas Cracker.......this can't be real......
WAIT! It is REAL!!!!! Woohoo! I'm going to Costco to buy me a few more of these Christmas Crackers!!!!!
Not only did we all get a brown bill in every cracker but also we got these lovely hats.....
that I made EVERYONE wear......
And pretty much everyone played along.......except my father and brother-in-law in the background there. Hey, where are your hats guys?!
Oh, that's better! Thanks for joining in the fun everyone.
We also enjoyed a lively game of "steal the present" that got a little wild at times......
"No, no, no......don't take my gift......I want this one!!" Could these excited ladies be the same ones as the mild mannered women that work on our planting line???? I'm not so sure.
Look at us opening our gifts with wild abandon. I've received enough chocolate to feed an army. I think I may have to organize a few more christmas parties so I can use it all up somehow! Is anyone available for a chocolate fest in the next few days?
The party fun is over for the next little while but I wanted to leave you with dutch ditty, sung by George and his wife, to wish you all a very Merry Christmas!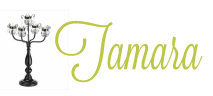 15 Comments »