The farmer's life is a tough life. Some times you've got to get up early.......REAL early.......to bring in the harvest. I'm not sure about you, but I HATE getting up early. It makes me cranky. Nobody likes me when I'm cranky, so we try to keep the early rising to a minimum at Darvonda. Well, all except the truck drivers. They ALWAYS have to get up early, poor guys!
This morning was one of those rare occasions that we had to start early. I didn't want to tell you the bad news last week but, actually,another container was late. I didn't want you to worry but it was a full 1 month late in arriving, just like the last one. That meant that as soon as it arrived, we had to start packing plants as fast as we could to get them to market before it's too late. So, this morning at 4 am, while ya'll were still snuggled nice and warm in bed, my peeps at Darvonda were working hard to get all the poinsettias ready for shipping.
Now it's late at night and I'm too tired to think, much less blog.......so I thought I would treat you to a short video of life on the farm at 4 am.

The moral of this story? Mama's, don't let your babies grow up to be farmers :) It's real hard work!
Just in case you didn't get enough of a the feel of 4 am at Darvonda...........here's an encore! Now try to imagine doing this for 4 weeks steady.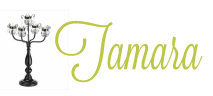 11 Comments »