I should be busy packing up all my Christmas ornaments today but I was just too excited to try out my new camera. I'm going to have to let the elves, Opera Diva and Mini Me, finish the tree dismantle because I wanna try out my new point and shoot. I finally buckled under and bought one at the Sony store, hoping to cash in on those amazing Boxing Day sales everyone talks about. I'm not sure I got a good deal but I'll need you to give me your opinion on the picture quality I'm getting from this new toy.
Here's the Big Guy, testing out the macro settings.......
and again.
Then he decides he wants to get a shot of me at an inopportune moment. Here I am, doing some internet research in my BED!
Yes, I am not too proud to tell you that I was watching YouTube last night in BED........now leave me alone and let me get back to my "research"!
Yes, I can resist your puppy dog eyes, Big Guy
This morning I made it my priority to go to the greenhouse to take pictures and try out the different settings. First of all, we STILL have a ton of snow and I'm hearing that we may be getting more soon.
So far the greenhouse roofs are standing up under the weight but we have the heat cranked right up to keep the snow melting off the glass. Here's our wood fired boiler that came from Italy.
Check out that flame inside there........
looks pretty hot, don't ya' think? We have had a hard time getting sawdust during this cold weather since a lot of the lumber mills around here are under snow and can't get at their stockpile.
See this auger?
Last night the Big Guy was struggling to get a big 2 X 4 out of here
because the load of sawdust we DID get was low quality and full of junk.......beggars can't be choosers, I guess.
This is the boiler's computer.
We call him HAL-9000. You know, HAL from "2010 - A Space Odyssey"..... HAL, the psychotic computer that tried to kill off all the humans on board. He's very important around here because he keeps everything warm and alive here. See this button?
This is the button that shuts HAL down when he gets a little psychotic. The Big Guy is our "Dave" when it comes to HAL. He knows what to do when HAL isn't cooperating. He even had to learn Italian so he could converse with HAL when we first commissioned. See all these buttons and gadgets?
Our boilers are just as multi-cultural as everything else around here. It's a small, small world, right HAL?
On my tour around the greenhouse, I found that we are allready into full spring production.
We're busy rooting cuttings like Fuschia's
, Geraniums
and Martha Washinton's. Some things are allready planted into their final pots,
like these Sinetti Cineraria's
for our favorite Big Box store!
We've got lots of empty space left........
and a whole lot of clean up to do. I have to admit, I couldn't bare to take photos of all the left over poinsettias that we still haven't manage to sell. They're all going in the garbage, sniff, sniff, sob, sob! I'd rather pretend that we sold them all.......come on everyone........pretend with me.........
we sold EVERY poinsettia in the place........come on........you can do it!
I sure hope HAL can keep up with heating the greenhouse tonight because we should be getting even more snow than we've allready got.This is a picture of HAL's lungs (I know, the picture looks very fuzzy but I think the camera was set on MACRO. I need a bit of practice with the settings yet).
This giant filter catches any remaining ash particles that have made it through the other 2, previous filters so that we don't have any particulate going out the chimney. HAL is a very envirnmentally conscious wood boiler, you know!
Now, I will end this post with a few snow photos.
Doesn't this look like we live in central Canada somewhere.........like Winnipeg........or Fort St. John?
This can't be LANGLEY!
POST SCRIPT: Just in case you were wondering WHAT I was watching on YouTube last night......check out Kristin Chenowith, an amazing opera/broadway singer with a personality that is just too, too perky! Here's a link to her visit with Martha last year: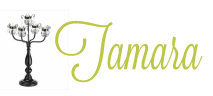 9 Comments »