Don't you just love Christmas time?! Today we went to a tree farm to choose our christmas tree, even though it's the coldest day of the year. We made sure to dress warm for the trip. We tried to pick the perfect tree although the one we actually picked was a bit bare about a foot from the top.
Once we had our tree
we took a moment to warm up by the bonfire and have a nice hot cup of cocoa!
If you're wondering who that is dressed in the belaclava........it's just Junior, trying to keep warm!
Once we got to our van, we realized that we may have gone a little over board.
It was a bit of a challenge to get them in our vehicle but we persevered and finally got them in!
Even though I was excited to get going on decorating the tree, we first had to go to Bellingham to watch Junior and Danny Boneduce perform with the Lynden Chorus in their presentation of Handel's Messiah.
Today the concert was in the St. Paul's Cathedral which was a beautiful church.
Fortunately for me, Junior took my digital camera with him to get a few pictures for me to use on my blog.
What a thoughtful young man, making sure that his mom had something to blog about! Doesn't it just look like a ton of fun, playing with a 70 member choir?!
Once we got back home, I decided that I just couldn't wait to get started on my tree.
I just LOVE christmas!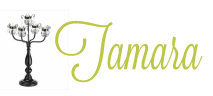 13 Comments »