Last night we decided it was time to pull out the old Messiah music and go to a sing-along. Yup, last night we got the chance to go down into the US of A for a wonderful but shortened version of Handel's Messiah done by a 70 member choir. What a wonderful evening, away from the poinsettias. I'm feeling very blessed to have been able to get away, even though it was only a few hours of respite from the stress of shipping :)
I just realized last night that I haven't actually exposed my own kids to this amazing piece of music so far. Somehow, life is always quite busy and we rarely get a chance to go and hear the Messiah at Christmas.
That mean's the kids don't hear it either. But this year is different. The choir had been participating in the Peter Wildeman concerts a couple of weeks ago and they just fell in love Junior. Junior has that affect on people :)
The long and the short of it is, Junior had to play from the Messiah, an enormous musical work he's never seen, and he only had 2 rehearsals before the first performance.
Yesterday afternoon I came home to hear him practicing his pieces in front of the computer. He found each of the aria's he had to play on YouTube. There he was, playing along with some random YouTube video, making sure to know where he should come in and where he shouldn't. Did you ever imagine that YouTube could be so educational?!! Thank you to those random YouTube people who assisted Junior in his preparation.......you are good PEEPS! I'm pretty proud of Junior too......he's almost like a robot.......put a piece of sheet music in front of him and off he goes!
Danny Boneduce was a little less pleased about this concert as he had to miss one of these due to his participation....
but following the concert we had one of these to ease his pain......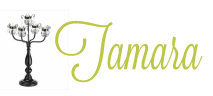 6 Comments »