Is it snowing where you are? Well, it sure is snowing around here! We haven't seen these kinds of low temperatures since 1964........that's........44 years ago.......I wasn't even born yet!
The snow is coming down hard and fast and the temperatures are going waaaaay below zero tonight.
Too bad we're not on the ski hill right now, because this kind of weather would be perfect. On the other hand, if you were in Whistler last night on the Excaliber Gondola
you may be swearing off skiing and Gondola's for a long, long time. I know I would, if I was in one of those cars that plummeted to earth last night when one of the tower's failed. Just one more excuse I can use to convince the family that skiing is just too dangerous :)
Look at how much snow has accumulated in just a few hours.
My car isn't going anywhere any time soon.
Now, there is something you have probably never considered in your lifetime. For any normal person, a roof provides perfect shelter from this kind of weather but for us greenhouse people, a roof made of glass is always rather worrisome under the weight of heavy, wet snow. See this white stuff, way up on the peaks of the greenhouse?
This is not a good thing in the greenhouse industry.
We growers need to really be diligent in melting the snow off our roof's so that the weight of this slushy stuff doesn't bring the whole kit n' kaboodle down.
It's happened before, kid you not!
But there is even more distressing news here at Darvonda........we have had to cancel the Annual Christmas Dinner tonight.
The highway is closed between Abbotsford and Chilliwack, which means no one can get through. We had the greenhouse all decked out in holiday finery, ready for a night of fun and good cheer.
I guess we'll have to wait till the snow melts :(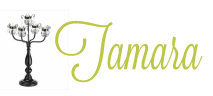 10 Comments »