Good morning out there in blogger land! It's time to get up and get going on the ski slopes here in beautiful British Columbia. Look at this amazing blogging spot I've got.
What more can you ask for in life? A beautiful view.........
AND internet access........it's like heaven :) But it's time to get out there on the slopes and ski, people. Let's get a move on it, shall we?
Here we are on the top of the mountain, ready for a great run.
Zip up those zippers kids because it's cold and windy today!
You've got to stop frequently to take pictures because the views are spectacular up here.......
or maybe it's because my bones are aching and I need a rest before I soldier on.
After a long, arduous journey through snow and bumpy terrain, we finally make it down to the village again for a quick coffee and cinnamon bun at Bugaboo's Bakery. After we warm our body core temperature back up to normal,
we take a couple of pictures before setting off for a bit more skiing.
Poor Mini Me got creamed somewhere between here and there...........
just a little bit of swelling ensued.......but nothing a TRUE sport enthusiast can't handel. I want to make it clear though, she was not the cause of the accident. Someone came up behind her yelling "Sorry, sorry, sorry!" and suddenly she found herself face down in the snow, sliding along on her head.
Hopefully the swelling goes down soon :)
But, she was game for a bit more skiing so, on our way back to the village, she got this SWEET AIR!
You go girl!
Here's the Big Guy waiting for us to gather so we can take a group photo.
Don't ya' just love trying to get group photos together?
Part of our crew accidentally got stuck on a Double Black Diamond run and had to slide to the village on their buttocks, due to the extremely steep terrain. If it had been me, I would have called for a helicopter to light flight me off the mountain......but......when you're 10 years old with no cell phone, you just sit down and start sliding. YOU GO, KIDDO!
Now, do you remember yesterdays post where I showed you how I labelled my ski's so I could find them back in a crowd? Well, today after lunch, my ski's were nowhere to be found. EVERYONE was looking for them. They should've been easy to find, what with the big "TAMARA" stickers all over them. But, alas, they were lost. Everyone was convinced I has forgotten where I left them. So, if I'd had my druther's, I would have quit skiing right then and there but the Big Guy REALLY wanted to do at least ONE run with me. That meant I had to re-rent skis and go through a lot of paperwork and stuff, just because someone took off with MY skis's by accident.
I was sooooooo steamed that someone would do that. How could they miss my big, fat "TAMARA" stickers???!!!!
Well, believe it or not, after my last run, while I was sitting in Bugaboo's coffee shop, complaining BITTERLY about the JERK that stole my skii's.........this lady heard my story and 20 minutes later returned to the coffee shop with her daughter to tell me that this young lass on the left had accidentally taken off with my ski's.
How can you be mad at someone who comes back to let you know that they are the culprit???!!!
Tonight we're going to watch the fireworks. I hope to get some good pics but, if I don't, I won't have anything to post about tomorrow. Just in case that happens, let me say "HAPPY NEW YEAR!" to all my blogger peeps out there. Don't forget to drink a toast on me :)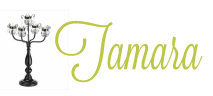 24 Comments »