I am so EXCITED about this week, even though it's going to be a very busy one. This Friday and Saturday my brood of musicians will be performing with the world famous Peter Wildeman, organist extraordinaire!
Peter is a wonderful organist from Holland who has taken my little band of musicians under his wing since Junior was just a 16 year old lad.
He knew his way around a violin pretty good for such a young guy and Peter had him record a CD that featured some gorgeous classical and sacred music that was well received in the Netherlands.
My little Angel was next to go to Holland, the home of our ancestors, to make a CD.
She went off with her big brother and they made some fabulous memories out there in the "old country".
Now Peter's coming here to do a tour in Western Canada as well as performing a special Thanksgiving concert in the States. All the kids are joining in the fun.
Danny Boneduce is pretty "stoked" and has been working on his Allegro Appassionato for this special occasion. It's not every day you get to play a solo with a world renowned musician!
Studying a stringed instrument is a very tough slog! The kids have really worked hard to hone their skills and I'm always very impressed with their dedication......well, almost always :)
It's always very intense when you're preparing for a festival or concert!
I'll keep you posted on all the fun. Peter always keeps us on our toes with his jokes and last minutes program changes. It's going to be a wild, wild week :) Make sure to save Saturday, November 22 for the concert in the Willoughby Canadian Reformed Church starting at 7:30.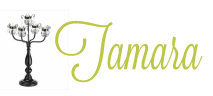 9 Comments »