If you've been reading my blog lately, you might be aware of the fact that the Big Guy and I were away for a couple of weeks. It's hard to tear ourselves away from this place but sometimes ya just gotta do what ya gotta do! Fortunately for us, this time the things that we had to do had to be done in sunny Brazil!
While we were away, I managed to check my email, blog and FACEBOOK once in a while. One morning I got the shock of a lifetime when I saw the photo at the top of this post on my oldest son's FACEBOOK page. I think this was taken during the mum season this fall but he somehow managed to keep this little "incident" a secret from me. He must have figured that it was safe to post the evidentiary pictures while I was down in South America, assuming that I would not be able to access the internet in such a small, out of the way town like Maragogi.......well, he was wrong!
Now let me explain a little bit of history about my son and I. Those of you who know me, know that I have issues with Junior's driving. I KNOW that he drives too fast in his sporty little beater that he thinks is a Mazarati.
I also ABHOR his motorbike,
which he lovingly calls his "crotch rocket".......anything with a name like "crotch rocket" just can't be a good thing!
(My apologies to all those readers out there in blog land who find my terminology a bit distasteful but that's what the kids are calling motorbikes these days, I tell you no lies. Consider yourself just slight more hip than you were a moment ago)
.
All that being said, up till now, I had no actual PROOF that his driving left a little to be desired.
That is all in the past now......here are the facts about the way Junior drives.......

I'm not really sure what he was thinking when he drove into this ditch. I'm afraid he may have thought he was driving the General Lee.
He does look a little like Bo,
don't you think?
Well, he really got himself stuck and had to call in the cavalry.


Around here, the cavalry doesn't look like this.........
It looks like this........


This mishap is a little worse than usual though, and takes a bit more thinking
to figure out how to get good old General Lee out of the ditch.
So, according to this pictorial version of events, they first had to attach some straps in all the right places.
It looks like Junior was in charge of making sure that everything was correctly secured.......
I question the wisdom of
that
decision.
It looks like they only had one chance to get this rescue operation right!
I think that guys LOVE it when a rescue operation requires a bobcat because it's just a lot of fun !

The disturbing thing about these pictures, in my opinion, is the fact that so many people knew about this incident and nobody ever told me about it.......even our ever organized Mr D. was in there helping Junior out of this bind but not a WORD of it got to me!
I'm not sure who got the bright idea of taking pictures at this big rescue operation. I'm even less sure of what would possess Junior to put these pictures on FACEBOOK where I can access them.........doesn't he know that I have a BLOG?!
Now, I just have to finish off this latest post with a great big "THANKS A BUNCH" to Marina at
http://marinaslifefamily.blogspot.com/
who gave me this great award!
It is my pleasure to send this award out to a few of my blogger peeps out there. Check out their sites because I know you'll love them like I do :)
1. Rosa at http://rose-gardendiary.blogspot.com/
2. Colleen at http://colleenvandyk.blogspot.com/
3. Chandra at http://chandraszone.blogspot.com/
4. Nancy at http://mom-nancysplace.blogspot.com/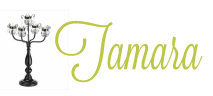 17 Comments »