Today finds us very busy once again on our little farm in Milner. First of all, the film crew is back and filming a wedding scene in the little heritage church beside our house.
At the last minute, one of the fellows from the film asked if we could dress up to look like we're going to a wedding because they need EXTRA's. So, being the very spontaneous person that I am, I agreed immediately.
I'm not too sure why anyone would want to be an extra, though. The filming schedule is constantly changing so you end up standing around a LOT! It's a bit cold outside today too, so it's not a whole lot of fun. I hope the interior of the church scene is worth the wait :)
Anyway, I took a few shots with my wee, little digital camera to share with you. The first is of John Schneider arriving at the church before the wedding and surprising his long lost daughter.
They walk hand in hand into church where he gives her away. Sniff, sniff, sob, sob! It's real, live tear jerker!
I love the purple tie and the blue jeans John is wearing, don't you? I never thought of putting blue jeans with a purple tie. I think I'm going to get the Big Guy to wear his purple tie and blue jeans tonight for our dinner date tonight. John almost looks like the Big Guy in this picture if you just have to squint your eyes a little and stare at it for a little while. Am I right or am I right?
In the mean time, the kids are busy rehearsing for their concerts.
(30 second clip of Vivaldi rehearsal)
We want to make sure that everyone's ready to go when Peter Wildeman gets here. There's never much time to rehearse before the first performance so the kids need everything fool proof so they can just fall in to place when the time comes. If I was them, that'd make me nervous. Fortunately, I'm not one of them ...... and they don't get nervous! They're old hands at this allready at the tender age of 13, 14 and 16.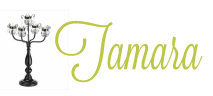 7 Comments »