What a weekend I had! I asked myself numerous times over the last 2 days just exactly WHY did we decide to grow poinsettias again? It happens every year........we spend 4 weeks wildly packing and shipping a plant that hates to be packed and shipped.......and when it's all over, we wonder how we survived another Christmas season. This year is no different than any other year.
Since our container was still MIA on Thursday and we didn't have much work to do, we made the decision to send out extra people into the stores to make sure that the plants allready in the stores looked too good for the shoppers to resist. Each of us chose a region and I was the lucky one who got Vancouver Island.
I was also the very fortunate one to get the "Big Red Van" as my main means of transportation.
Too bad I'm so short that I can't quite rest my foot on the gas pedal and the floorboards at the same time.
It makes a 2 hour drive between stores quite a lesson in endurnce and a nasty stretch to try maintain an even speed. Besides that,we encountered a whole lot of heavy fog which made driving in a strange place on twisty mountain roads just a little nerve wracking for this motorist. I prefer to be a passenger!
I was extremely happy that Opera Diva was available to accompany me because she's a really good navigator. For me, city maps like this
look about as complicated as one of these.
For those of you who don't know me, I have a confession to make......I was born with a geographical handicap......I can't find my way out of a paper bag!
Now, every time we go to a new store, we were met with a couple of hours of hard work to tidy up all the plants. I wonder if you have ever picked up an item in a store and then changed your mind half way through your shopping trip? Did you put that item down right there, in the middle of the store, nowhere near where you originally picked it up?
Well, I am here to ask you to think of us poor merchandisers who have to scour the store to find those discarded items and put them back in their proper place.
How about when you pick your flowers? Do you pull down the protective sleeves and leave them like that?
I'm begging you.......please put it back the way you found it! It's so much work to keep things looking nice and fresh when you do that!
Opera Diva and I worked for 2 days straight picking up after you this weekend!
Our return trip on Saturday turned out to be a bit difficult. The only way to return to the Mainland is via the Ferry which only runs every 2 hours. Due to a medical emergency, the 3 o'clock ferry was cancelled.
Because of that earlier cancellation, the 5 0'clock ferry was delayed by 1 1/2 hours. This caused the 7 o'clock ferry to fill to capacity before we could make it back to the dock. We finally got on the 9 o'clock ferry which had to make the trip at HALF speed due to heavy fog.
When we finally arrived home at midnight, the Big Guy had a wonderful glass of red wine
and some cheeto's waiting for me!
He's a keeper :)
It think he was feeling guilty that we had such a rough trip. He did the Okanogan region with Danny Boneduce in tow and they had a great time doing a bit of Father - Son bonding. It's not easy being the kid of a farmer.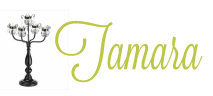 14 Comments »