I've got quite a bit of time on my hands lately since my container went missing. We still haven't seen hide nor hair of it which means we've got very little to do to occupy our time so......I started a collection.
My collection started by accident when I stopped by the liquor store yesterday at around noon. I found this really pretty bottle
and thought it would look perfect on my desk, beside my computer screen.
When I went back to the liquor store later that afternoon, I found this great assortment of bottles.
I loved the color of the labels so I bought them all.
This morning when I stopped by the liquor store, they were just getting in a new shipment of these fabulous bottles
which I bought immediately to add to my collection.
I sure hope we find that container soon because I'm starting to have a hard time concentrating on anything else besides my new collection.....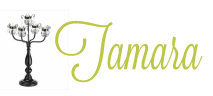 9 Comments »