If this were a perfect world and I could decorate my house any way I liked.......this would be what I would do! First of all, I'd paint the whole house white and buy white furniture. Then I'd add red accents everywhere. Doesn't my place just look amazing?!



I'd make sure that my front door was painted red, to keep the red and white theme going from start to finish.....

My dining room chairs would be upholstered in this oh, so practical white.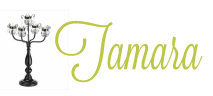 11 Comments »