Well, you're never going to believe this but I've got some serious company today! I've got 75 people over, transforming my house into a movie set.
It's a Hallmark movie of the month and the crew starting piling in my driveway at about 6:30 in the morning.
The Big Guy was not too impressed to be getting up early this morning for......of all things......a movie.
I've been having a blast sitting on the stairs, watching the people take all my stuff outside and bring a whole new batch of furniture inside. If I was sentimental, I might be a little insulted at all the stuff they took out. I mean, my beautiful black club chairs are perfect for a movie set, aren't they? Hey, I like that beige chair they brought with them!
Hmmmm........maybe they'll let me keep it.
This is what my house normally looks like.......
and this is what it looks like when John and Roma come over for coffee.
This is usually how my little breakfast nook appears.......
but I guess Roma needs an office.
This is the view from my upstairs window. I'm hiding out here while the set director decides how he's going to shoot his scenes. The movie is supposed to be in the summer but it's bitterly cold here this morning. This poor lady is busy planting up the garden to make it look like there's something still growing here.
Here's another shot of my veranda,
getting dressed to look like it's still good weather north of the 49th parallel......it's NOT!
Too my sheer HORROR, I was wandering around the house taking pictures and I suddenly found this in my LAUNDRY ROOM.........
they are going to seat John........
and Roma
in my LAUNDRY ROOM!!! Oh, why, why, why didn't I clean up the laundry room last night???
Anyway, they're starting to film some outside shots so I'm going to check out what other exciting things are going on right now.........I'll keep you posted!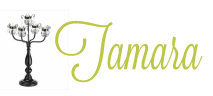 15 Comments »