It's been a busy weekend here at the greenhouse. We had to call in all the troops to get the orders packed and ready to go.
With only 4 or 5 weeks to ship our crop of 150,000 poinsettias, everything has to be done as efficiently as possible.
First we have to pick the plants from 1 of our 3 different greenhouse facilities and truck them to our main warehouse/distribution center where we "dress" them up in our new Christmas 2008 designer fashion.
This year's theme is SNOWFLAKES and GLITTER.
At the distribution centre we have all our people work on an assembly line to put all the parts of the design together.
One person is in charge of glitter.......another person is in charge of mylar and tissue paper.......
another person is in charge of the decorative box......
and the last person is in charge of putting on the protective, plastic sleeve.
I can't begin to tell you how much work it is to get all the individual pieces here in the greenhouse in time and in good order. Our decorations come from all over the world and all need to be here in time for harvest. We are happy to report that we FINALLY received our shipment from China just 1 day before shipping.
WHEW! What a relief. I sure hope the rest of my stuff gets here soon :)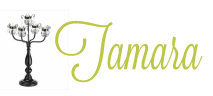 10 Comments »