Every Saturday night 1000's of Canadian boys get a ride to the local ice rink where they skate hard, sweat hard and play hard at a little ol' game we call hockey. All that's required is a hockey stick, a black puck, warm blanket and a cup of coffee from Tim Horton's.
I must admit, I really don't much like violence or sports, so when a game includes both, I have a hard time enjoying myself. The good thing about hockey is that there are lots of little kids there to distract you.
This is my sister's grandaughter and she is utterly adorable. She was enjoying all the action on the bench and on the ice.
Here's a picture of her daddy sitting all by himself in the penalty box.
For those of you who know as much about hockey as I do........you need to understand that the penalty box is BAD place to be. If you are in the penalty box, you are being punished! My nephews LOVE the penalty box, don't you boys?
Here's my sister's other grandchild who is a great big Canuck fan......
well, I have a feeling that it's his daddy who is the big Canuck fan. And it's no wonder he's a fan because look how cool he looks in his jersey! I'm so glad to be distracted from the game by the kids so I don't see how many people are getting hurt or injured in the game.
I'm always amazed at how willing the guys are to sacrifice their bodies just to get a GOAL!
The guys looks so much bigger in their gear.
The skates make them so much taller than usual and all that padding adds to the illusion.
At the end of the game, the losing team CORDIALLY congratulates the winning team.
What a ton of fun! Too bad it's so cold sitting in the benches. I never remember to take along a blanket to sit on so it doesn't take long and my but starts to feel like an icicle.
The hardest part of Saturday night is the drive home after the game.
The hockey player and his gear have a very peculiar smell about them.......it's sweet and sweat at the same time......it requires that all windows in the vehicle be fully open to help dissipate the aroma sufficiently enough to keep from passing out.
Thanks SOOOO much to my sister and her husband for getting Danny Boneduce involved in the sport. I really appreciate your influence in this thing........one day I will figure out how to repay you for all the smelly rides home, the trips to the sport store to buy "jock straps" and other sorts of strange items I know nothing about. It is just so mortifying to hold a cup in your hand and wonder "Does my boy need a small, medium or large one of these?" There's just something not quite right about those sorts of questions.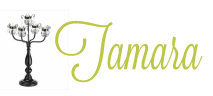 12 Comments »