This is an urgent call to all my blogging friends out there. Keep your eyes peeled for this missing container ship.
It has gone missing somewhere between here and Asia. It's described as large and green. Arrival time was over 2 weeks ago.
I am desperately seeking container number 1500 B, seen on the port side of the ship, 5 rows in and 3 containers down.
I have heard that some people steal containers and use them to build houses like this one.
If you have my container, please forward the contents as soon as possible as I need them PRONTO! You can keep the container.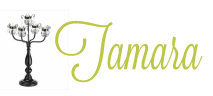 9 Comments »