Every year, just before we start to ship poinsettias, I start to get a funny feeling deep down in the pit of my stomach. Kind of like the Grinch when he hears the Who's singing down in Whoville. He knows that there's going to be a lot of hard work ahead to make sure that all the little Who's down in Whoville get their presents
.......and I know what's ahead to make sure that all the little poinsettias in the greenhouse find a home before December 25th.
It's amazing how many things can go wrong during the 4 weeks of shipping poinsettias;
1. Not every plant turns out great.
2. Staff gets a little tired and cranky from all the long hours they have to work.
3. Trucks run into trouble and arrive late for appointments.
4. Plants fall off the loading docks.
5. Pots come in from China in the wrong color.
And the list goes on and on and on!
It doesn't take long and my nerves start to frazzle. My poor kids put up with a lot of my "venting" when the stress level rises.
It's a good thing Christmas is only once a year!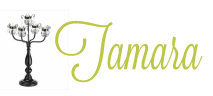 12 Comments »