Well, this will be a final post on Brazil for a while. Christmas is just around the corner and it's going to get terribly busy around the greenhouse. So, I figured I'd better finally send out that beautiful towel I brought home for you.........but first let me tell you just a few more things about this place that is so very dear to my heart.
I wanted to share a few pictures with you of a fabulous property that we got to visit for the first time this trip.
It's called the Aldeia Training Centre and it's set in a lovely, out of the way part of Recife that is about a 45 minutes drive from the International Airport. This is where Pastor Ken
and Tamara live. This property is where Brazilian men, women and children come to meet, study, pray and have fellowship together. It's a place where they can forget their problems for just a little while and enjoy time together, discussing family, love, life and faith. At meal times, everyone pitches in to cook and clean in the small kitchen, making do with a few pots and pans, plates and cups, no one minds sharing! Soccer games are the highlight of the day although swimming in the pool comes in a close second. As you can see from this "bird's eye" view picture, the property is nice and open with lots of space to visit and play. The Big Guy climbed on top of the water tower to take this picture and I was going to follow him up but unfortunately, I was wearing high heeled shoes which are not conducive to climbing rickety old stairs.
So, I decided to remain with both feet on the ground. As you can see, I quickly questioned the wisdom of the Big Guy climbing up to the top of the water tower when I realized actually how old and rickety it really was!
Get down from there before you hurt yourself!
While we were staying in Maragogi we got a chance to walk down the beach a number of mornings. The weather was beautiful and the view was gorgeous. We are always amazed at how the locals go about their daily lives. We stumbled upon this bunch of people digging for
....... well I'm not really sure what these are but.......
I'm pretty sure they constitute a very fresh dinner of shellfish something-or-other. The kids find a nice warm puddle of ocean water to flop around in before the sun gets too hot and everyone runs inside for cover.
It seems, to this North American eye, that life is just a little less hectic living this close to the equator.
We also got a chance to visit the Escola Biblica Crista and check out some of the changes going on there.
As always, the school is bustling with kids. The day we visited was a special day in honor of Children's Day, a national Brazilian holiday. Everyone was on the grassy field playing soccer and someone was giving a very loud and boisterous play by play of the game on an even louder speaker system. At first I thought it was a professional sports announcer but.....it turned out to be someone from Grade 7, making sure that the whole town knew who was winning. We really enjoyed see how happy and excited all the kids were that day. Living in a land mired in poverty and violence,
this little school is an oasis of hope!
The school bus is looking quite fabulous, considering how old it is and how many kids pile into it every day.
In the morning the bus picks up over 140 kids in one load! No KIDDING! The need for a new bus is quite acute and the parents have been working hard for the past 3 years to put together a little bit of savings towards a new one.......but they haven't got nearly enough. For more information on this project and others, go to
http://missionaidbrazil.org/
Just before we left for home, we also got a chance to visit a special project for the elderly. This is also run by the Maragogi church and entertains about 40 seniors for an afternoon of excercise, information, crafts and fun!
We even got to try out some of the therapy ourselves but the Big Guy wouldn't let me take any pictures of him excercising. In the climate of poverty and need that envelopes North Eastern Brazil, the senior members of society are left to fend for themselves. Very little services are offered to support them as they become frail and unable to help themselves. The small project, called "The Golden Years" project, has been watched carefully by other members of this small community and since it's inception, a number of other church groups have begun to copy the work.
What a blessing when we can show by example how to love each other, regardless of our age or ability.
When it was finally time to go, Moises offered to bring us to the airport. On the way home, I saw this fabulous "Garden Centre" and begged Moises to stop and turn around so we could go inside and take a look.
It was so interesting to see what plants and flowers were available there and would you look at this pot??!! Is that not just gorgeous?
Of course, any 2 hour trip to town means a stop half way for a pee break and a coffee.
Even though we've been here for 2 straight weeks, talking till our voices were hoarse, we can't get enough of such stimulating conversation. Look at the Big Guy chatting Moises up like a fluent Brazilian.......
ok........not really but I had to take a washroom break and couldn't translate for him. At least that gave Moises time to make a phone call.
But once I'm back at the table, there's no end to the talking.......
talk, talk, talk.
We managed to get to town a little early so the Big Guy asked Moises to take us to his FAVORITE restaurant. We were so excited to see what exotic meal was in store for us.......was it going to be a churrascaria........were we going to try SQUID for the very first time? It turns out that Moises FAVORITE restaurant in Recife is.........Applebee's.......
can you believe it? I bet you've never seen a menu like this at your local Applebee's have you?
Well, I can tell you that the Barbecued Ribs taste just as great in Brazil as they do in America (not sure we have any in Canada where we live).
Here's a great big "Tchau for now!" from all of our Brazilian friends.
Thanks so much for stopping by and dropping me a note this past week, everyone. It was a lot of fun and I hope you enjoyed your visits. Now I just have to figure out how I go about sending this to Greece. Marina, can you send me an email with your address and information? Just check my bio for my email.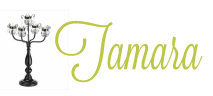 8 Comments »