Today I thought I'd like to give a fun and whimsical idea on how you can dress up your poinsettia at home. I'm sorry that I don't have a pictorial breakdown of the process in a step by step explanation but.......you guys are crafty......you can figure it out, right?





Step 1: Find a stuffed bear or suitable figurine that you want to use in your design. I dressed this bear up with a doll sized santa outfit from Micheal's.


Step 2: Choose a color coordinating scrapbook paper to cover an 8" x 8" square cardboard box. Cut the paper in 8" x 8" squares and neatly glue the paper to the side of the box.





Step 3: HERE'S THE FUN PART - Go out to your nearest Garden Center and buy a nice big 6" poinsettia (should be at least 15" tall and have 5 blooms/branches). Try not to spend too much money while you're there :)


Step 4: Lay a 24" x 24" sheet of cellophane and a couple of sheets of wax tissue on a level surface. Place the 6" poinsettia in the middle of the papers. Gather the papers up the sides of the pot and gently place inside your box. Fluff cellophane and wax tissue as desired.





Step 5: If you have glitter......and you like glitter......lightly spray the blooms with glitter glue. If it was me, I would probably go a little heavier on the glitter glue but......that's just me. I LOVE GLITTER!





Step 6: Place your Poinsettia in your desired spot and set your stuffed bear or figurine right beside for a lovely christmas display.


Remember: NEVER SET A POINSETTIA ON TOP OF A TV or TOO NEAR THE FIREPLACE. The flowers hate having too much heat. Also, never place a poinsettia TO NEAR AN OUTSIDE DOOR because Poinsettias hate cold too.





Have fun decorating and think about us greenhouse growers, going crazy trying to ship all our poinsettias to the stores before December 25!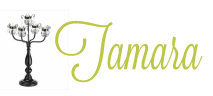 5 Comments »