Yesterday was a very busy day, what with the greenhouse and then the concert at night in Chilliwack. Junior and I raced to get everything done before lunch at the greenhouse so we could go home and get organized for rehearsals in Chilliwack in the afternoon.
Because it's Christmas shipping season, we now have a whole lot of extra staff for the next 4 weeks.
This group of ladies is our crack team of designers that get our product decorated and out to the stores year after year. Most of them have been with us for at least 10 years so they all feel like a part of our family.
Today we celebrated this little fellows 1 st birthday.
His Dad used to work for us for many, many years as a young man. Now he's off doing his own thing and his wife works here instead. Bittu ordered Pizza for the WHOLE crew today.
Thanks so much and CONGRATULATIONS!
The Big Guy is really getting into the Christmas spirit around here. I just love it when he dresses up for work.
Can you tell that he just got his pre-christmas hair cut? He's just so good lookin' when he's workin'!
Once lunch was over, Junior went home to practice before rehearsals and I started searching for all the music that we MIGHT need.
With Peter Wildeman, you never know what curve ball he may send your way. So, in my quest to be prepared and control all possible issues, I take a boat load of music along with me. Vivaldi, Mazas, Brahms and Beethoven......they all come with us to Chilliwack to make sure we're prepared for any eventuality.
Danny Boneduce finally gets an opportunity to play his Allegro Appassionato with the accompaniement and.......it's a lot harder to play WITH someone than without. I don't know if you can tell from this picture but he's starting to get really nervous right about now.
Man, am I ever glad I don't have to sit up on stage to play something for a crowd. I couldn't handle that stress! I can handle the stress of a Big Box store buyer yelling at me (which happens fairly regular). Don't let my kids know that, though because they'll use it against me one day :)
Even Mini Me was getting the jitters so, inorder to calm some nerves I left the rest of the musicians to continue rehearsing and took the kids to the golden arches. We love McDonalds! We especially love the Hockey Cards and the little animated figurines they have up here. Just for fun, I bought Danny Boneduce some Special Edition Hockey Cards and Mini Me got a couple of Madagascar characters.
She loved them so much, she gave them a front row seat for the concert!
For Junior, the best part of doing concerts is the party afterwards!
Peter tells us that he's on a diet but......I've never heard of a diet that includes Pizza and Beer, have you?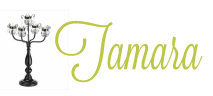 7 Comments »