ATTENTION ALL CELL PHONE OWNERS: If you own a cell phone, you need to read this post. There are some very big dangers facing you and your cell phone that probably no one has warned you about. They are very serious risks that could affect your ability to keep your phone. If you have never been informed of your cell phone's natural predators , you really need to keep reading!
The first natural predator that puts the lifespan of your cell phone at risk looks very harmless at first sight.
It appears to be a simple, white porcelain toilet but anyone with a cell phone should know what an insidious mortal enemy this really represents. Never, I repeat, never place your cell phone in your back pocket as you approach this everyday looking bathroom fixture. If you should make a wrong move, say, lowering your pants to sit and rest a spell......well, this nasty little beast will swallow up your cell phone before you can can say "oops!". Cell phone electronics do NOT like water.......I should know.......it happened to me this week! If you've been trying to call me, that's why I haven't been answering.
The second natural predator your cell phone must face every day is this dangerous beast. It appears to be a typical tire on a typical car but,
in actual fact, it's a hungry animal that loves to eat cell phones alive. Once again, the trick to avoiding this danger is to never, ever put your cell phone in your pocket because it could slip out and land under your vehicle and.....before you know it, you're shopping for a new cell phone. I should know.......it happened to me twice last year.
There is only 1 way to avoid losing your cell phone to these nasty predators. Buy the cheapest, biggest, ugliest cell phone you can find and these natural predators will completely ignore you and your phone. Only fancy ones with cameras and keyboards are susceptible to these dangers. I'm on my way to the Bell store to see if they have a $50 cheapo phone or I'm going to have a big problem during the Christmas rush!
Now, on a different note, today was the day for the Wescan Pack Trials.
This is an event where growers from all over come to see the new Poinsettia varieties as well as the top performers from the previous years. This is held annually at Wescan Greenhouses here in Langley and Eric Voght always draws a big crowd.
Besides all the great food, there are lots of people to meet from the industry
and varieties to consider for the coming Christmas season.
Should we try this new Red variety?
It looks like the branches tend to grow very horizontal and would break off easily during shipping.
How about this new pink variety?
It looks very flourescent, which is really quite neat! It looks like it may color up a little too late in the season for us though.
It needs to be treated to short days and long nights , a technique called blackout, to force it to come in to color on time.
The whole crew came out to check on the beautiful new colors.
Pack Trials are like our industry's version of Fall or Spring Fashion week......we get to check out what's the newest fashions or fads in horticulture for 2009. It's a very serious business choosing next year's lineup and requires a whole lot of professionals writing their choices on clipboards.
I forgot to write anything down because I was so busy talking, but I can always check with Grower Girl! She always does her assignments.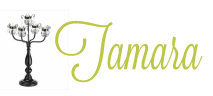 13 Comments »