I'm so excited! We finally figured out how to re-use our giant chandelier left over from my little Angel's wedding......it's been hung up as a feature for our new retail shop! It was decided that we should set the store up inside the greenhouse this year for various reasons.
I'm not really sure what those reasons are........ but I think it looks just GORGEOUS!
The guys hung up my big, black panels from the wedding so that we can define the space without keeping our customers completely in the dark about what it looks like in the distribution area.
Everyone wants to know what we're doing in this BIG building so we figured we'd let them take a peek......
They also brought in the display table from the Big Red Barn for a central focal point. Doesn't it just look great?
My sister-in-law is in charge of all things retail and, even though she'd busy organizing all the school fundraisers that we do here in the Fraser Valley, she managed to get the Christmas tree displays set up
put all the plants in place,
priced them and decorated them,
and got them all ready to sell.
I helped a little on the decorating because, well, I'm a sucker for glitter and all things gold. I just love making things sparkle and shine. It's very satisfying to go home covered in shiny glitter at Christmas. I think that's my favorite part of the season!
We've got a wide range of poinsettias all dressed up and just waiting for a nice home to go to.
Everything's priced really great since this is mostly OVERSTOCK stuff that we want to clear out from last year.....and the year before.....and the year before that!
Right behind the curtains of the retail, we are going full tilt Christmas.
Poinsettias are getting shipped from our other locations so we can dress them up and send them off to distant lands.
Today we are going crazy dressing up our Christmas trees. It looks like a forest in here.
If you are living anywhere in Alberta, keep your eyes open for these gorgeous trees at our favorite Big Box store......you know who!
We try to do all decorating on an assembly line to keep things going as efficiently as possible.
Great job, girls!
Right behind the tree trimming crew, we have another crew busy planting osteo's for spring.
It's interesting to see how the seasons mix together here at Darvonda. Christmas overlaps Spring, Spring overlaps Fall, and Fall overlaps Christmas.
It's a real art to keep everything organized and running smoothly.
Hope to see you soon in the retail! We'll be here waiting for you :)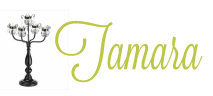 28 Comments »