One aspect of my job is very creative. I have to come up with new and exciting ways to present a regular potted plant. I struggle daily with the question "How can I make this plant look too good to resist?"
I have done a lot of research, looking for inspiration around the world.
I am always inspired by color,
texture,
contrast.
I'd like to hear what inspires you to create. Drop me a note. I hate feeling like I'm the only who gets excited about silly things like this :)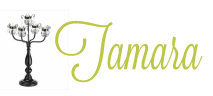 2 Comments »