Someone put the question to me "What exactly is your job title?" and I had to look at my business card for a moment to find the answer, believe it or not. When you own your own business, you tend to DO everything......but what is my FOCUS. My card says "Sales and Product Development". Interesting how those 4 little words describe my life in a nutshell. I sell our plants and I work on developing new ways to present those plants.
Presentation is a big part of selling a plant. We've learned over the years that we can't just be farmers anymore. We also have to know how to bring our produce to the consumer with an eye catching twist. The best advice I ever heard at a seminar was "The big perfume companies wouldn't sell ANY perfume if they just called it SMELLY WATER! They use descriptive names like ALLURE and PASSION. Don't just call your plants a 6" pot. Present it as something more enticing...." So, we try to be on the innovative forefront when ever possible. It seems that some people in the industry think what we do is new and exciting. We even got on the front page of one of our industry magazines, Greenhouse Canada, in the "Innovation on Tour" month.
It might not be the Rolling Stones or People Magazine but it's good enough for me :)
So, in the interest of making our lowly blooming plants into something more appealing to the consumer, I get to do a lot or research. We travel to many different shows to see what is the latest and greatest in plant material as well as plant packaging. The Horti Fair in the Netherlands is my favorite show.
They do everything in a big, big way.
Whenever we go to this show, we also visit the sister show at the Alsmeer Auction, just 20 minutes or so out of Amsterdam.
This fresh flower auction will take your breath away.
If you ever visit Holland and you love flowers, an early morning trip here is well worth the effort.
Another great show is the OFA short course in Columbus, Ohio.
Not only are all the big plant breeders there to show off their latest offerings, there are also some very interesting seminars going on just outside the trade show floor.
It's always a great way to get re-energized about our industry, listening to other highly respected growers and experts talk about marketing, running a family farm, and even giving advice on family/work/life balance.
If you want to go somewhere WARM for a good show, you go to Florida to the TPIE.
This is a show dedicated more towards tropical plants.
The displays are phenomenal and the great new ideas abound!
At each show, I try to take home at least 1 idea that I can turn into a new product.
It's easy to get overwhelmed by all the new ideas and get nothing done.......so I've learned to focus. Only my very favorite ideas will actually reach the store shelf.
Now, this is only the PLANT side of the farm. Here at our greenhouse, we've begun to put things up into "value added" containers. We've had to learn quickly how to import containers from strange and exotic places like South America and East Asia. That means even more travel. Recently I spent a week or so in China with my sister Rosa at the Canton Fair.
She blogged about the show
http://rose-gardendiary.blogspot.com/2008/04/first-day-in-china.html
Definately check her blog about that adventure!
Uh oh, I see that I'm running out of time......I have a certain amount of minutes per day which I allot to my blog because, if I'm not firm with myself, I tend to lose track of time and get nothing else done. I promise to blog more about the shows in the future.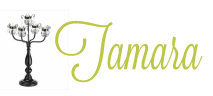 15 Comments »