We've got tickets! Yup, we are on our way to Brazil this week. Believe me, I'm as shocked as you are about this turn of events. It turns out that the Big Guy has some meetings to attend in regards to his work on a committee that offers financial assistance for our fledgling churches in North Eastern Brazil. We are so excited to go. Every time we visit, we are deeply moved by the things we see and experience there.


Years ago we visited a small beach town,
Maragogi
, 2 1/2 hours south of Recife in Brazil. Our church was busy trying to assist the people in this very poor region of the planet with free medical care. They had set up a Nursery for babies suffering from
dysentery
or other common illnesses that were deadly when left untreated. My brother-in-law and his wife ran the nursery for a number of years, assisting the very needy Mother's in nursing their babies back to life.

Before I go any further in describing this work, perhaps I should give a few facts about Brazil and give you a better understanding of the situation there. Did you know that 14 million people live below the poverty line in North Eastern Brazil?
Millions of children do not even have the basic necessities of life. Access to Health Care and Sanitation services are not easily available to those living below the poverty line.
Children are the most vulnerable to disease, crime and illiteracy.
Poverty bars millions from a better future
Because of these staggering factors plaguing the people in the area where our churches were busy with mission work, we began to offer basic living assistance with a focus on education. The former nursery where my brother and sister-in-law worked was eventually changed into a small christian elementary school. The need for a quality education was acute in the area.
From it's small beginnings, the school has grown to 360 pupils, all receiving a top notch education and opening doors for a better life.
The principal, our good friend Moises, has implemented many new programs that have become widely respected by the surrounding community. Here we are attending a Math Fair put on by our school.
Schools from the surrounding regions came to participate and learn.
What fun it was to see these kids enjoying learning with eyes aglow!
Check out this life sized skeleton Moises is so proud of. He managed to save it from a back store room at a public school office somewhere......based on the size of the skeleton, it must be a Brazilian :)
The Big Guy can't understand a word of Portuguese but everyone understands his mega watt smile!
We are so happy to be involved with the incredible work that goes on in Brazil! I've got lots of stories and pictures to share so make sure to keep posted.
CURRENT NEED: NEW (to us) SCHOOL BUS.
Here's a photo of my little Angel a number of years ago in front of the newly acquired (second hand, of course) bus that the school was able to purchase with donated funds from Canada.
It has served the school very well. The problem is......new government regulations coming soon will ban buses from the highways that are older than a certain age......and our bus, regardless of the fact that it is in great shape, will be one of those banned. If you are able to help financially towards the purchase of a newer bus, please check out Mission Aid's website at http://missionaidbrazil.org/. You can contact a member of the board to receive more info on this or any other current project.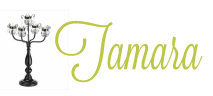 10 Comments »