This morning I woke up to a blanket of fog outside my window. The sun was shining through the mist and looked so gorgeous I thought "I've got to take some photos!"
So, off I went in my bathrobe to take a few shots.
By the time the kids were in the car and we were on our way to school, I was in a snap happy mood. Opera Diva was concerned that perhaps I had lost my marbles.
Danny Boneduce was not impressed either.
"Keep your eyes on the road, mom! Your gonna have an accident!" Mini Me was trying to get in her last 5 minutes of homework
......and we only live 4 minutes from the school.
On the way back I was so inspired by the beautiful fall morning that I actually pulled over to take pictures.
Now, I have driven this road to bring the kids to school for the past 14 years but the beauty of the ride still takes my breath away.
This is one of my favorite trees.
Here is an orchard just 2 minutes up the road from me that is always inspiring to drive past. This morning was especially breath taking with the sun shining through the fog.
The owner of this place must have more people who stop to take photos because he just drove into his driveway nonchallantly, paying me no mind. I guess it makes sense to him as well that we should capture so much beauty in a photo.
Further down the road but still a part of the orchard is my most favorite spot of all. I took the kids here 10 years ago for fall themed family photos.
The trees lining the road are just gorgeous as the colors turn from green to red to gold!
The view of these evergreens so delicately decorated with spiderwebs got me so excited I actually jumped the ditch to get some close ups!
As I hopped back over the ditch to get back in my car,
I realized that my second favorite barn was right across the street. Doesn't the fog just make this place look amazing?
Wish I had a better camera......oh yah......and I wish I knew how to use photo shop.
Here's a picture of my current favorite barn.
Now, as I drove back into my driveway I realized why I haven't done my fall decorating at my place yet. My hanging baskets still look absolutely fabulous.
Then when I got up to the front of my porch and saw what a great job I had done of mowing the lawn yesterday, I just had to take a photo.
It makes me a little sad that Summer is over......
Remember the valiant efforts of Danny Boneduce on the tractor this Summer?
He was out there rototilling for weeks but........it all paid off.
The grass is coming in just beautifully! I want to send out a great big "THANKS" to brother-in-law, Slim Jim for getting the whole lawn in before the beginning of winter.
He's a fantastic landscaper! I can get you his number if you need it!
I've decided to sign off with a poem. Enjoy!


"O hushed October morning mild,
Thy leaves have ripened to the fall;
Tomorrow's wind, if it be wild,
Should waste them all.
The crows above the forest call;
Tomorrow they may form and go.
O hushed October morning mild,
Begin the hours of this day slow.
Make the day seem to us less brief.
Hearts not averse to being beguiled,
Beguile us in the way you know.
Release one leaf at break of day;
At noon release another leaf;
One from our trees, one far away."
Robert Frost.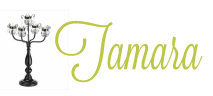 6 Comments »