I just love a parade! And in Brazil, they really know how to do parades. Every year, on Brazil's Independance Day, all the schools in the Maragogi/Sao Jose area get together and have a parade down main street. They pull out all the stops. Everyone dresses up and makes a celebration like nobody's business. Our school, Escola Biblica Crista, always makes a huge effort, including elaborate costumes and floats. It's quite a sight to see all the students dressed up and showing off some of the things they've learned in school.

This year, just like every year, the school represented things like Science and Poetry, Band and Bible. In this picture we see a whole horde of "Isrealites" crossing the Red Sea right down main street Sao Jose!
Here come the Egyptians, right behind them.
Looks like these boys are ready to fight!
Pharaoh is not too pleased to see his Isrealite slaves going free.....
and then there is the pre-school and kindergarten classes playing their part as Noah and the Ark

Don't they come up with some great floats? I think the Art teacher must be busy for months getting this whole parade together.....
what with Noah and his wife.....
all the mice and rats.......can you imagine how HOT this must be for this kid?!
Don't forget the sheep......
and the bees.......
and the blue teddy bears that were surely in the ark!
Another highlight of the parade is the marching band.
This band is named after the first Mission Aid worker who worked in this area, John Kuik.
Check out these FINE trumpets! Generously donated a few years ago by Credo Christian High School.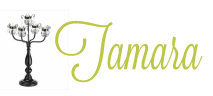 6 Comments »