Oh, man, am I ever feeling homesick. Every time we travel, I really start missing my peeps back home. I can't help but remember when the kids were little and we were young.....
that time we went to Oregon and drove around like maniacs in a Dune Buggy......
the other time we went to Whistler to go mountain biking and Opera Diva went flying straight off the mountain.....
I miss our Hot Tub dates.......
I miss my sisters.......
I miss my daughters......
I guess I'll just have to tough it out here on the beach in my reclining chair by the poolside.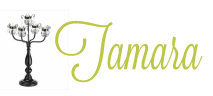 8 Comments »