I have been so inspired lately by all the amazing blogs out there in blogland that are dedicated to decorating. There's Melissa over at
http://theinspiredroom.net/
who has the most amazing home design ideas. Then there's Jennifer with a gorgeous blog over at
http://theoldpaintedcottage.blogspot.com/
. And if you go through the list of blogs THEY follow, well, the inspiration is astounding! I can't believe how many people out there are as excited about design and decor as I am.......what was I thinking?!
Well, I've decided to share our Goat Barn Extreme Makeover as my contribution to the inspiring DIY blogs out there.
If I can do it, anyone can do it. Let me rephrase that. If my PEEPS can do it, anyone can do it. Your TOP 5 may need to be contacted for assistance if you attempt this DIY project at your place.
Last year we bought a new house. The house was newly renovated but the yard was in great need of a makeover. For some reason, I didn't take BEFORE pictures of the yard. I wish I had but I wasn't blogging back then so I didn't see the need.


In the back yard, just a couple of meters from our kitchen window was an old, run down barn.
The silly thing was right, smack dab in the middle of my view of Mt. Baker.
I was thinking that this would be the first thing to be removed from the messy back yard. It used to house rabbits and goats, horses and all manner of barn animals. It was smelly and dark. It was a rat haven.
Eeew, gross!
Not long AFTER we moved into the new house I realized that there was one very important room missing here. We used to have a music room where anyone could go to do their daily music practice. In this new house, practicing was done in the open. The noise was rather deafening, what with the drums, piano, cello, violin,
electric guitar
and singing. Everyone practicing something at the same time was even too much for this music loving mother.
In my desperation, I broached the subject of revamping the Goat Barn slightly so the kids could go out there to practice. Just a lick of paint and a couple of heaters should do the trick.
Well, the project quickly took on a life of it's own and soon our Goat Barn was becoming something quite a bit more than a couple of horse stalls and a pig pen. Everything was torn out, right down to the rat poo infested insulation which we quickly replaced with brand new pink fluffy stuff.
After this we had to call in some of my peeps to help out with the more complicated things.
Slim Jim came in to do Electical and he took along his drywaller. My son-in-law called in his dad to repair the second floor so that it would be stable enough for walking on. Previously it was only used to store feed and hay. Even the roof had to be replaced to ensure a dry area for all the instruments.
The kids and I did all the painting together
in appropriately bright colors to complement the rustic exterior. I went for greens and browns, my current favorite color combo.
The Big Guy was called in to smooth out the cement floor so that a bit of carpet could be laid downstairs.
By this time he was starting to get a bit nervous about my budget and placed a tight spending restriction on me. That meant I had to do a bit of research on Craig's list for some suitable furniture.
I found this fabulous but dated wicker set that was priced just right.
My little Angel and I worked on covering up the old fashioned cushions with some new fabric that toned in perfectly with the rest of my decor.
Little did I realize at the beginning of this project how much WORK it is to recover furniture. With a bit of "by guess and by golly" and a whole lot of pulling, stretching,
stapling and hammering,
we managed to cover the old frames in a reasonably tidy fashion. We did call on the Big Guy for some assistance when our hand got too sore to staple any more.
The kids and I then spent a few days painting the frames a darker brown.
Everyone was rather surprised at how good something old can look with a bit of paint and elbow grease.
Danny Bondeduce is still trying to figure out if he could get into the refurnishing business as a lucrative after school job!
A trip to Ikea got me a number of gorgeous but reasonably priced treasures that make perfect accents to the revamped space.
I'm quite pleased with the final presentation.
I have since added a Futon to the top floor for a quaint little guest/rock band room. What a relief that the drums have finally been removed from the house!
For the final touch, I stopped in at the antique store across the street and bought some old shutters that look just perfect in a matching brown tone.
Can you BELIEVE I live across the street from an antique shop?! Am I a lucky girl or what? And do you want to know something else? A couple of houses down from here there is a SECOND ANTIQUE SHOP! This new house is a real test of my self control :)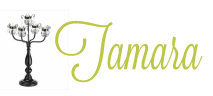 22 Comments »