Since today is officially the day we leave for Brazil, I thought I would post a bit about Brazil and a recent fundraising dinner we held here at our greenhouse. Our favorite Brazilian school Principal was visiting us with his wife for our daughter's wedding. We thought that, since he was here, it would be a perfect time to get together to celebrate the amazing things going on in Brazil.
We decided to hold a fundraising dinner in our new greenhouse with room for 200 guests.
New tables and chairs were purchased and everyone pitched in to help unpack and set up.
Even the kids got down to business!
My sister Lisa took care of the food with amazing ease.
She is a GENIUS in the kitchen, I tell you! I would have been absolutely overwhelmed with the task if it wasn't for her calm confidence. What a sight to see the two of us loading up our car time and time again at Superstore inorder to have enough to feed the whole crowd.
Lisa, you're my HERO :)
The evening turned out to be a wonderful time of fellowship and fun. Our tables were full to the brim with excited supporters of the work in Brazil. The balloons and napkins that decorated the hall were in blue, green and yellow to match the colors of the Brazilian flag.
What a colorful sight.
Dinner went off without a hitch, although we did run out of Ceasar Salad for the last few tables. Sorry about that guys!
Our guests of honor looked like they had a wonderful time.
Moises spoke, with the help of our missionary, Rev. Wieske, and filled us in on his past, the present, and about the plans for the future. A big, big thank you to Rev. Wieske for doing a fabulous job on the translating!
Moises was concerned that his relatively small english vocabulary just wouldn't be enough to convey his enormous passion for the work being accomplished. So far he has only managed a few phrases like "Thank you very much" and "Fries and a Coke, please". Helpful sayings, no doubt, but hard to make a 30 minute presentation with just that :)
Thanks to all the amazing people who helped in the organizing and running of this wonderful event. It warmed my heart to see all those Young People running around serving the guests and doing the dishes afterwards.....you guys ROCK!
A special thanks to all those people that took the time to come out and be a part of this event. Your donations and prayerful support are so much appreciated by all!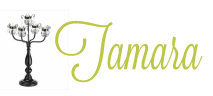 9 Comments »