Sometimes I just can't believe I get PAID to do what I do. I mean really, what woman in her right mind doesn't love going to the garden center? Now, just imagine how much better a trip to the garden center would be if you knew you were getting PAID to go there and meander about the beautiful flower displays? Doesn't that sound like heaven?!
Well, today I got a chance to visit a local garden center here and it was decked out in it's fabulous Fall finery. I couldn't believe how great it looked allready at the front door! Check out this wonderful pot!
As I was snapping photos at the front door, someone behind me remarks "What makes you think you can just snap pictures around here?!"
I turned around, ready to defend myself, unsure of which response would be the best response to this question. What a relief to find out that it was someone who recognized me from a few years ago when I was still the main sales contact for all the independant garden centers and he was a buyer. He exclaimed "Don't you recognize me?! We used to talk all the time!". Unfortunately for me, our contact was mainly by phone so I could only recognize the voice. Apparently I used to stop by all my clients at Christmas with a box of chocolates and he was really missing that little visit. I will have to remind Junior to do the rounds this year and drop off some Purdy's Hedgehogs
if he wants to make some friends in the Independant Garden Center circuit.
Well, the front gate display turned out to be only a small beginning of the inspiration inside.
I just love it when someone creative puts together little vignettes to help the consumer with ideas on design! Just look at these fantastic front door displays.
Aren't these just something drool worthy?! Can you BELIEVE I get PAID to do this?!
HONEYMOON UPDATE:
My little Angel and her new husband got back from their honeymoon this week so we organized a "Welcome Home Party" and get together to.......
open up all those exciting looking wedding presents.
The happy couple opened presents for over an hour. The wrapping paper pile continued to grow.
What a treasure trove........it doesn't seem like the economy can be in a slump with this mountain of gifts.
To all those who donated to this cause, I'm sure you'll be getting your thank you card in the mail soon but, I'd like to say THANK YOU here already. I know the blushing bride and her gallant fellow were overwhelmed by your love and support.
I also think they may have to start looking for a bigger basement suite to hold all this stuff :)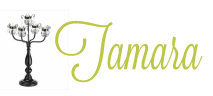 11 Comments »