I'm sure you've never thought much about your local grower down the road and how he has to work hard every day to make sure to get your plants or produce to the store in good health, have you. Have you ever wondered when he gets time off from taking care of the plants? Can he ever get away from his delicate produce?
Well, for us, Sunday's is the day. Oh, the plants still need to be watered but we just do the minimum, just enough to make sure that everything stays healthy and well. The rest of the day is our special day of rest
This past Sunday was a very special one indeed.
A few weeks ago my 2 nieces had babies.....on the same day. Both babies were boys.
Both babies live at my sisters house. It's temporary, mind you, but still.
She's a very busy lady, that sister of mine.......but never too busy for a party. We had a big baptism party. Everyone was invited. You should have seen the crowds.
They were crawling all over the neighborhood, celebrating the big occasion.......
OK, it was some big Sikh festival going on right outside the door but the story is way better when that many people show up, don't you think?
Anyway, the babies were oblivious to all the fuss. They did their usual, eat, sleep and cry. What a fabulous time was had by young and old alike.
There's nothing like family time to get your batteries re-charged for another week of work at the greenhouse!
But the party's not quite over yet, seeing as it's the labor day holiday. We were very happy to attend this morning's pancake breakfast put on by some very industrious ladies from our church.
Here's a great big THANK YOU to all the ladies who cooked and cleaned and made this thing happen!
The Big Guy even came in the kitchen and helped clean dishes. He was utterly shocked by how much work it took to clean up after 100 hungry pancake eaters.
He started calculating how much more time it would take to clean up after 200 dinner guests.........I should take advantage of this moment and suggest we rent an industrial dishwasher for our upcoming dinners. I think he'd go for it right about now.
Now where's the hand lotion gone to? You should see my nails after washing all those dishes!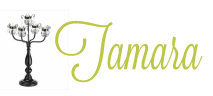 6 Comments »