I just got a chance to do a little bit of reading of some of my favorite blogs, even though it's almost midnight. I just can't resist checking on my peeps out there in blog land, regardless of the fact that I'm actually too busy to be blogging......I just can't resist.



Anyway, I happened to read
http://thepioneerwoman.com/confessions/
which I really enjoy and I was gripped by her post for today. Now why would I be so taken by a blog? Well, it just so happens that Ree is writing about weddings.......and I'm in the middle of wedding preparations. I am not quite as confident about the subject of todays post after reading her "rant" about how much the actual wedding day has been glorified as of late. A modern wedding is more about the party than about the sentiment, she figures. Well, now I'm in a quandry because we've got a wing ding of a party that we're planning and, I have to admit, it's all about celebrating. So I hope everyone who's reading my post is prepared for some over the top wedding preparations! I really LOVE throwing a party......and I LOVE my daughter even more :)
First of all, I have to inform you that my sister Rosa arrived safe and sound last night and I immediately put her to work folding napkins this morning.
I also sent her husband on a trip around Greater Vancouver picking up all the rentals I had organized for my party decorations.
Next, my sister Lisa has also arrived and has been busy sewing and tying and whatever else needs doing so that this party all comes together as planned. Rosa has been trying to snap pictures in between napkins so that she has something to blog about. I decided to blog about her snapping pictures for her blog........
we just have to get Lisa to start blogging now so that we can hear the story from her perspective behind the sewing machine.
All the while we were getting things set up for Saturday's wedding we have a whole lot of other things going on. On Monday we have a very big "Tropical Plant Show" going on at Costco and so we're busy planting up our fall planters as fast as we can go. I have been jumping between getting the reception preparations done to doing quality control on the planters that the girls are putting together(fortunately both things are happening under the same roof).
I have to say, the planting is looking just fabulous! When I look at how much work it took to get all the bits and pieces together......organizing a wedding seems like a piece of cake. Check out the brightly colored luffa sponges.
I saw these in Europe a few years ago. It took me a while to figure out how to use them but here they are and I think they really add some zing to the planter. Check out the complimentary cat tails. These come from India. Aren't the just a perfect?
How about these great looking Pele Mums?
I hope they sell out immediately. This pot comes from China. Aren't we multi cultural around here at Darvonda?
Back to the party preparation, our chef Gary is really excited about cooking and keeps bringing us superb taste testers of the delicious food he will be serving Saturday evening.
I think he's just trying to make the bride gain a little weight. The more stress she gets, the less she eats. I wonder who she learned that from?
Even our Brazilian guests lend a hand to polish the cutlery.
Thanks for the help Moises!
The Big Guy and Junior struggle with the plastic "walls" that will give some definition to the reception hall.
It's amazing how handy this scissor lift really is. How else would you be able to hang such a huge piece of plastic?
Now what on earth are they doing? Apparently the Big Guy wants the allready set tables for 50 to be moved forward by 10 feet.
He figures that if a few people crawl under the center tables and lift them up with their backs as someone pushes on the back and pulls from the front, the whole row of tables (held together by only a very sketchy plastic table skirt) will move allong without damaging a thing. One................
Two...................Three...............
Whew! It worked.
When I left the greenhouse, the florists were working on their masterpieces. I just LOVE flowers, don't you? I am normally the one doing the floral arrangements with my two sisters, Rosa and Lisa.
This week, I've hired 3 of the best florists I know.
Aren't they doing a fabulous job?
Can't wait to see it all put together.
Update coming soon....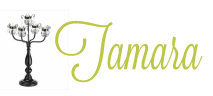 4 Comments »