I can't believe it's all over. My little Angel is married. What a monumental occasion. My "to do" list on the morning of the wedding was just a little overwhelming
but......we managed to make it to the church ALMOST on time. As with any well organized event, something must go wrong and our mishap happened early in the day. As we were on route to the church my Little Angel suddenly remembered she had left the wedding bands on the table in the kitchen. Since we normally live on stress, the Big Guy handled the situation well by calmly turning around and heading back home. The ceremony started only 15 minutes late :)
First, the groom walked all us "old people" down the isle to get the party rolling.
The flower girls were the cutest little dolls and behaved perfectly, waving at their moms as they walked slowly down the isle.
The ceremony was beautiful and the mother of the bride managed a 1 kleenex event.
This was the moment that gave me the biggest challenge.............
The weather really didn't cooperate with us for our big day but luckily Junior had organized a limo for protection from the elements.
I'm not sure if he was actually wanting to keep dry or just excited to have an excuse to rent a limo. Off they all went to Fort Langley to find some nice old porches and covered patios where they could take some photos in the semi-dry.
Fort Langley is a very pretty little town with lots of different covered porches.
The poor photographers had to put up with some inclement weather but they were very professional about the whole thing anyway.
Look at my new son-in-law keeping the little ones occupied. I couldn't have chosen a better guy for my Little Angel.
Patience is a virtue, Angel.
You'll soon be nice and warm inside the new greenhouse, sipping champagne and enjoying the beginning of the rest of your life :)
After a few hours of photos, the couple and their party arrived at the greenhouses for the family photos. Everyone was just so joyful. How can you not just love these faces?
Someone set up the guest book scrapbook pages in the front entry for everyone to sign as they arrived which was a really nice touch.
We also took a moment to help bustle the train on our Little Angel's dress so she didn't have to sweep all the dust off the greenhouse floor as she walked around.
Because of the rain, we had to take our family photos indoors. Everyone was relaxed and in a great mood. Look at all those smiles. I feel so blessed with such an amazing family.
The Big Guy was looking pretty hot in his new shirt and tie. Pretty much the best looking guy I know!
We spent an hour chatting and munching on h'ordeurves.
Rosa's husband was very busy behind the scenes with the seating plan which caused a little bit of confusion.
I have no idea what he's doing here but I'm sure it's the reason why everyone found their assigned seat. Thanks Henry.
Finally it was time to be seated and begin the feast. Plumber Boy and his wife were the Masters of Ceremony for the evening and they made sure that everything ran very smooth.
The dinner tables looked AMAZING.......exactly according to our plan.
The guys had to fix a little leakage problem we had due to the unexected rain but they found a solution that worked like a charm.
These big plastic bins caught all unwanted rain just perfectly.
The kitchen was a very busy place that night,
starting with French Onion Soup. Following that we munched on a tasty fresh mixed salad.
I chose beef for my main course and it was something phenomenal.
It cut like butter......with a butter knife.......it was so tender! I hope everyone enjoyed all the food. I'd like to give a big "shout out" to our chef Gary and his army of helpers. They really worked hard to get everyone a hot plate.
THANKS A MILLION GUYS!
Upstairs we had a seperate party for the kids
that turned out to be quite challenging for our 3 babysitters. I didn't think about the fact that a room without doors (we are not quite finished our offices yet so the doors have not yet been hung) is a difficult place to keep a 3 year old. The girls had to get creative to keep the little ones coralled in one place. By the look of the room at the end of the evening, I'm pretty sure I didn't pay them enough for their time.
Thanks girls.....and one young fellow who really did an amazing job running after some of the more rambunctious young 'uns.
He must be related to the groom because he sure was a nice young fellow, volunteering his assitance so willingly.
While our guests were finishing their meal we began some entertainment including our version of the Phantom of the Opera with a little twist........Opera Diva rewrote the story and called it the Phantom of the Greenhouse. The Big Guy was a natural for the Phantom and he sang with great gusto.
Of course, Slim Jim and Opera Diva sang some amazing love songs that charmed the guests. If you look close,
you can see me sitting on the floor acting like a daffodil.
I could say sooo much more but it's time for me to sign off for now. I will have a few more blogs about this big shindig in the days to come......
(Thanks to Mel D for putting a bunch of great photos on facebook. I hope you don't mind that I used the! You guys take great photos)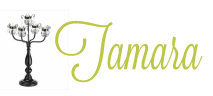 11 Comments »