The thing I hate most about parties is the clean up! I love to set up. I love to execute the vision. I love to coordinate and implement but......I hate to clean up. Am I alone?
But before I get too far into my clean up story, I have to tell you about an article in the Vancouver Sun this morning......it's about Darvonda. Imagine my shock as I sat with my morning coffee and muffin from McDonald's and I find a big photo of the greenhouse on the front of section B!
I knew it was coming because they interviewed the Big Guy yesterday but.....I wasn't expecting it to look quite as bad as it appeared. Just to get my readers up to speed, we've been fighting the Regional District here over their jurisdiction over us and our smoke stack emissions. The province has traditionally been the one who watches over farmers but suddenly Vancouver wants to be able to issue permits instead. We allready have a permit and we are operating well within their guidelines but.....it's the principal of the matter. The District Manager changes constantly and with every change comes new rules. The Province is a much more stable entity and so it makes us farmers feel more secure knowing that someone can't just change rules on a whim and make it tough on us guys. Anyway, we took them to court last year and WON our appeal. They appealed our ruling and this week THEY won! And now we're in the paper this morning. Do you know what bother's me most about this article? Take a close look at the photo.
Do you see those bushes that are so big they obscure the sign?
Doesn't that look untidy to you? I'd better ask the landscaper to trim those bushes before someone else drives by taking pictures!
It's a good thing I've got a lot of clean up to keep my mind off these other things. And I have to tell you, we have had so much help here this week to get things back into shape, it makes me feel all warm and fuzzy inside. The list of helpers is endless......so I won't even start to name names, for fear of missing one of my amazing peeps.
Look at this kitchen!!!! Isn't that fantastic?
All the flies are gone and now I think a trip to the bottle depot is in order.
Thanks everyone who helped out with washing all that nasty cutlery. It was so gross I didn't have the courage to take a photo of the soaking utensils. But now they are tucked away in their droor, all clean and shiny once again.
My 2 brothers-in-law and company got all the tables and chairs cleared up. The only thing left to put away is the lonely chandelier.
It's a bit of a dillema. What do you do with a giant chandelier after the party? I think we'll just leave it up for a while as a reminder of how much fun we had.
And then there are the 200 chair covers
and 200 napkins that need washing!
Hmmmm, I may be a very old lady before I get those all washed!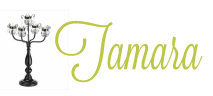 10 Comments »