Things are getting a little crazy around here......we're about half way finished shipping our mums, which is such a blessing.
You can start to see some big empty spaces out in the fields finally.
The plants are looking absolutely fabulous as they get packed up and shipped out.
The office is really coming along as well.
The guys did all painting which really helped us stay on budget.
They always amaze me with how they just plug away at projects like this and "get 'er done" like nobody's business.
So, now that the paint is on,
the flooring is going in,
cabinets are being installed,
the big "mantle" above the front door is going up and
the exterior painting is coming along.
All the choices you have to make start to get a little overwhelming after a while. What color for the exterior paint? What color for the interior paint? What sort of railing for the stairs?
Shall we have carpet? Tile? Laminate? White toilet? Tall toilet? Heated toilet seat? I hope I chose well!
Out in the parking lot, the guys have been working hard on getting everything put in place. Digging,
grading,
smoothing, it's all in a days work for the Big Guy.
Boys and their toys!
Only a couple more weeks till the wedding so I'm happy to see that even the toilets have begun to be installed. As long as the kitchen and bathrooms are working for the party, I'll be happy. Of course, I'll be happier if EVERYTHING is finished........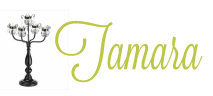 8 Comments »