I think I've mentioned that I have 5 kids before, haven't I? I know, 5 sounds like a lot but, in actual fact, it makes for a nice round 7 as a total to our family. That means I have 7 towels to wash per week (if everyone follows my 1 towel rule) and 7 loads of laundry to do per week. It's not too bad if you do a little every day.
It also means that the front shoe closet is a very cluttered place. You do the math......7 people times 3 pairs of shoes each (Sunday shoes, every day shoes, and rainy day shoes) equals a whopping 21 pairs.
I may have a few more than 3 pairs myself but.....they don't count, right ladies?
Anyway, an amazing thing happened when the kids were only a twinkle in our eyes, while they were still only zygotes swimming about.......they all hit the jackpot when it comes to the artistic genes! I've been pondering this week about how it's possible that they all have such great musical gifts. I had time to ponder because I was busy once again driving them back and forth to music lessons now that school's back in session.
Did you know that musical people are also quite often very artistic as well? Somehow, playing music and drawing seem to go hand in hand. Well, the women in this family are particularly artistic and it is just fantastic to watch how they are able to use today's new technologies to create amazing art.
Next week is Mini Me's birthday and she was getting a bit concerned about how all the wedding preparations might overshadow her big day. So, a few weeks ago she convinced me that I should buy her birthday present early. She asked if I would buy her a Bamboo for her birthday to help her artistic career reach the next level of professionalism. Now, I'm not technologically savvy at all. As a matter of fact, computers tend to crash when I'm in the vicinity so, needless to say, I had never heard of a bamboo. But Mini Me did some research on the Internet and knew exactly where to get this new fandagled contraption. So, off we went to London Drugs to get her early Birthday present.
Since she got her Bamboo, a sort of virtual pen and paper that relays your drawing to your computer screen, Mini Me has been drawing non stop.
She is glued to her computer for hours, creating cartoon characters that are just wonderful.
I keep telling her "You're gonna be the next Walt Disney".
Now I've got her busy making me some characters for my little Angel's reception program.....but first she has to finish her super hero characters that her sister needs for a school project. Hmmm!
Sounds like I won't be getting to much help from her with the wash this week.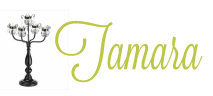 6 Comments »