This past week has been a very, very busy one. I haven't even had time to blog about the fantastic Fundraiser Dinner that we held this past Saturday in our new Greenhouse facility, can you believe it?! This dinner was a smashing success, in my estimation......we raised $47,000 for Refomed Education in North Eastern Brazil. But.....I will save this for another post. Today's post is about a quick trip we took after the dinner to relax a little before the wedding and spend some quality time with our guests from Brazil who have travelled all the way to Canada to attend our Angel's big day.
First of all we have the Principal and his wife.
This wonderful couple live in a very small town in North Eastern Brazil. It is a town full of poverty and difficulties. It is also a town full of beauty and strength.
Many of the people in this area are barely managing to support their little families with a meager minimum salary of $ 150 US dollars per month. This is a vacation town where jobs are fairly easy to get in the summer but impossible to find in the winter. Life can be very challenging living in this town.
Many years ago the Big Guy and I visited this town and met the Principal and his wife and became fast friends immediately.
The Principal is an amazing fellow who has managed to build a very well respected elementary school with donations from our churches here in Canada as well as much networking with municipality officials and whoever will help him achieve his goals. At first the school was meant to close down but the Principal realized how necessary it was to build a place where people with very little means could still get a good education. Especially since the Brazilian school system in North Eastern Brazil is very poor with many teachers not even bothering to show up for class.


Since he began his work, the school has grown and now has 260 students attending. The children are taught Reading, Writing and Arithmentic along with Bible, English, Physical Education and Art classes. All the children who have graduated from this tiny little school are able to pass the entrance exams into government funded higher education......a very rare occurence indeed. To read more about the work that our friends are busy with, click on the following link:
http://missionaidbrazil.org/Downloads/MA_Newsletter_March2008.pdf
Next we have my good friend Dutch,
who has been all over the world taking care of children in both Holland and Canada........you might even know the canadian kids she took care of........they were mine! She now has her own darling to care for. my little Buddy,
and they are both visiting for the wedding as well.
We decided that it was important to take a day or two out of our busy schedule to spend some quality time with our good friends and so we hopped in the van and sailed off to Vancouver Island,
the most beautiful place in the world.
The ferry trip was so gorgeous since the weather is abnormally warm and sunny these past 2 weeks. It made the voyage unforgettable for eveyone.
As soon as we arrived, we arranged to have a sunset carriage ride
through Beacon Hill Park, along the ocean and back into town through historic Victoria. We packed a small picnic of white wine
(disposable coffee cups were the only thing we could get our hands) and Spring Rolls and trotted off for a wonderfully relaxing tour of the city.
The following day we stopped in at the BC Royal Museum which I absolutely adore. I remember visiting this museum when I was a little girl and it still fills me with wonder when I enter the Victorian Era city with cobble stone streets located on the third floor of the building. Then, there's the old replica ship that Columbus sailed to discover the New World.
I didn't manage to take too many photos since my little buddy was dragging me from place to place, totally enthralled with all the cool things to see.
Next we stopped in at the famous Empress Hotel to check out the lobby and shops.
We had lunch sitting by the water with the sun beating down on us like it's the middle of summer!
I can't believe the fantastic weather we've been having lately. Very abnormal.
The fellows tried to hop on a Whale watching tour boat but there were not enough people signed up to go. We decided to all walk across the way to Madame Tussaud's Wax Museum. I am always amazed by how realistic some of these wax figures look.
My poor little buddy found the "Torture Chamber" section just a little too realistic and had to leave. He was convinced that the man at the guilotine was going to grab him and execute him right on the spot. My little buddy is only 4 but I agree with him.....this section is a little too graphic for me too.
On our way back to the hotel, we stopped to take a few quick pics of the Parliament Buildings.
The city is really one of the most lovely spaces in the world to see. If you ever come out this way you definately must visit Victoria!
After a late night last night and a busy day sight seeing today, everyone was totally bushed.
Good thing we had to wait for the ferry so everyone could catch up on a little shut eye. They'd better get a good rest because we have a busy time of wedding preparation ahead of us!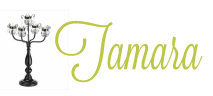 6 Comments »