It's the start of a brand new week. The sun is shining out here in BC and that just makes everything look better in the greenhouse. I figure that today is a perfect day to update you on what's going on over here.
First of all, we are done with all our Garden Mums. The field used to look like this........
and now it looks like this!
What a relief. We dodged the White Rust bullet once again this year. I know we are spraying to avoid the disease but we just never feel completely comfortable that one day the nasty thing might become immune to our sprays and come back with a vengeance.
Since the mums are all done, we are now full swing into Christmas production.
Today everyone is busy spacing out all our Poinsettias.
In the new facility we have a special hanging basket system where we can hang 3 layers of plants.
The guys have to go up on sky jacks to hang the pots up.
We didn't think about how much time everyone would be spending looking up......looking waaaay up. Everyone's gonna get some really strong neck muscles, if this picture is any indication.
Do you recognize this hanger?
Can you remember where you've seen it before?
Isn't that just the coolest invention? A plant hanger that doubles as an ornament holder.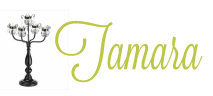 9 Comments »