I can't believe how busy it has been today! It may have something to do with the fact that we were featured in the Vancouver Sun today in the Gardening section. My good friend Steve Whysal gave us a fabulous review and now everyone is running out to Costco to buy a garden mum! With such a fantastic article for everyone to read, we had to work like crazy to get everything packed up and into trucks as fast as possible.....


So now I finally have a moment to sit down and check me email and stuff and I see that I have gotten 2 Blog awards. I am so excited about that, regardless of the fact that I have no idea how to get the Blog awards into my blog but I will try my very best to get it done here.


The first award I got from Marina at http://marinaslifefamily.blogspot.com/.
I just love the fact that she lives way out in Greece and yet I can get to know a little bit about her from her blog. What an amazingly small world we live in!


The rules accompanying this award are:


1. Put the logo on your blog;


2. Add a link to the person who has awarded you;


3. Nominate at least 7 other blogs;


4. Add links to those blogs on yours and


5. Leave a message for your nominees on their blogs.



The second award I got was from a brand new blogger, Zelda, out in Arizona I'd love to visit Arizona some day.....I hear it gets pretty hot during the summer so it makes a lot of sense that she sent me a great big Sunshine award!
Anyway, Zelda makes fabulous sock monkeys that you really should check out http://madamzeldaspresentpastandfuture.blogspot.com/.



So, now I am going to send out not just ONE but TWO awards to the following 7 bloggers that I think you really deserve an award! Here we go:



1. Check out Rosa at http://www.rose-gardendiary.blogspot.com/ She's a fabulous blogger....and she's my sister......she's the one who got me started on this blogging thing!



2. Brenda over at http://thebrendablog.typepad.com/thebrendablog/ just recently did a "Where Bloggers Create Tour" that was a ton of fun. I hope you do something like that again, Brenda!



3. Rue over at http://ruespeanutbutterandjellylife.blogspot.com/ just got back from a trip to "Purgatory" so she could use a little pick me up, I figure :)


4. Since I've been doing a lot of designing over at the office, I am glad I stumbled on Melissa's blog at http://theinspiredroom.net/ because she's got some great design ideas. You really should check it out!


5. Kathi over at http://lavenderlaceandthyme.blogspot.com/ has a wonderful blog......her pictures are just fabulous.


6. Lynn over at http://lifeatcedarhill.blogspot.com/ has a great blog you really need to check out.....love the ode to summer blog she posted today. Is summer holidays really over allready?


7. Jill at http://bailiwickdesigns.typepad.com/ has some really great art that she makes and blogs about. Make sure you check out her "Where Bloggers Create" space. It's lovely.


Anyway, thanks for checking out what things are going on over here at the farm. I can feel the love when you pop by my blog!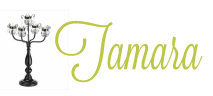 6 Comments »