One thing about greenhouses, they need a lot of work to keep them in good running order. There are so many parts and pieces that need maintenance on a daily basis, it's mind boggling. Every roof vent needs a well oiled motor to keep it opening when it should. Every tractor needs a good tire full of air to keep it driving the way it should.
Every window needs a solid piece of glass to help keep the warm air inside where it's supposed to be.
Every water pipe needs a solid joint to keep the watering flowing where we need it.
Every greenhouse needs a Mr. Fix It guy to keep things runnings smoothly. The more vents, motors, tractors, glass and pipes you have, the more work there is for your Mr. Fix It.
Well, it was a sad day last Friday when we had to say goodbye to our Mr. Fix It.
After 7 years at Darvonda, we had to say adieu. Now, he wasn't just a Mr. Fix It, he was also one of our growers. What a renaisance man, able to grow a top notch garden mum and fix a broken water pipe before you could even blink!
We're going to miss him a lot around here.
Now who's going to fix all those broken down door,
walls
and get all the routine maintenance done around here?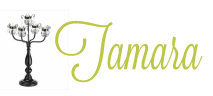 7 Comments »