Here I am, finally sitting back for a moment of rest after a very busy day. My feet are aching
but otherwise I think we've come through most of the worst fairly unscathed (photo is not of my feet. These are feet that just had a luxurious pedicure.....definately not mine!). Here is a small list of the things we got accomplished today:
1. Decorated the Church: I rented some pillars for the front of the church and I can allready hear all the jokes people could make over them but......
I love the final look so I will choose to ignore any sarcastic comments about Samson or any other reference to Greek mythology.
2. Had my sister Lisa find me a 1 hour drycleaner who can dryclean the Big Guy's black suit (bought for my grandmother's funeral but worn very little since) by tomorrow morning.
She's a trooper! I just call her up while she's busy shopping in the mall and POOF! She finds me a drycleaner that does a quick turn around. Can YOU say you have a sister like ME?
Note to self: Don't forget to pick the suit up at 10 am tomorrow morning or the Big Guy's gonna look a little silly walking down the isle in only his new shirt, tie and shoes.
3. Finished off the decorations at the reception......I will hereby admit......I MAY have gone a little more "over the top" than usual. The result is BEAUTIFUL but it was quite a bit more work than I had anticipated.
THANKS to all my peeps that have contributed like Plumber Boy (he's our MC) and his wife for the fabulous program for the reception.
Thanks to the Groom Daryl who puts up with me and just keeps doing all the things I ask him to do.
Thanks to Slim Jim and his wife for staying with me to the bitter end while I struggled with a seating plan for 200.
Thanks to my sisters for filling in all those things I just couldn't get done myself.
Thanks to the Big Guy.......YOU 'DA MAN! I'm a lucky women to have a guy like you. I especially appreciate that you remembered the pastries that I had flown in from Vancouver Island. They were almost locked up at the Harbor Airport in Langley for the entire weekend since I kept forgetting to check on their arrival. Those better be some AMAZING pastries after all the trouble they caused.
4. I can't even remember what other stuff I did but trust me when I tell you, it wasn't pretty.
We rehearsed this evening with Pastor K (visiting us from Philadelphia)
who really kept us in stitches. I'm excited to hear his words of wisdom tomorrow for the bride and groom. He promises to make sure to speak for at least a few hours.......AMERICANS!
The Big Guy was a little uncertain of how exactly a Dad goes about giving away his oldest daughter.
Mini Me was taught how to walk slowly down the isle as opposed to a frantic dash while Junior taught the little kids to take the isle at top speed.
Poor Henry and Rosa almost missed the entire rehearsal
because I sent them off to Ikea to pick up 100 more champagne glasses for the "meet and great" hour we are having before the dinner starts. For a woman who drives a bus for a living, she sure doesn't appreciate traffic much. The Port Mann Bridge
can be a little challenging for all of us Fraser Valley residence but it sent these two Albertans running for a nerve calming icecream. THANKS guys.....you know I love ya!
Anyway, it's time to get a little shut eye. I will fill you in on all the big day excitement as soon as I get a chance........I'll try not to think about the fact that the guys had to remove my patio railing to get my piano out of the house and into the greenhouse
and that we can't repair it till the piano's back home. I will also try not to worry about the possibility of rain because the gutters in the greenhouse still leak and they could make a real disasterous mess if some typical BC rain starts to fall.......No, now I'm going to get some shut eye or this may be what I'll look like tomorrow for the family pictures.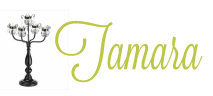 8 Comments »