Here's a little tidbit of information you probably don't know about me.

I don't bake!

I know, I know, some ladies may think that this is a shocking revelation for any self respecting mother and wife to make but it's true. I really don't bake. My father and grandfather before him were bakers extraordinaire. I remember running into the bakery as a child and watching dad glazing donuts by the hundreds.
Yummy!
Regardless of those fabulous childhood memories.......I DON'T BAKE. One day I may reveal the "why" but, suffice it to say, my kids didn't realize for years that muffins don't come from the store but they come out of the OVEN! (Thanks to my sister Lisa for introducing them to this wonderful new concept of home made goodies).
The other night, Danny Boneduce and Mini Me decided they were going to bake brownies just like Aunty Lisa. A number of things had to be purchased since I don't think I've had lard in my house for at least 20 years.
Once all the ingredients were assembled, the kids still had to run across the street for icing sugar. If you don't bake......you don't need icing sugar.
Anyway, things looked like they were going great so I decided to get a few things done, leaving the kids to their own devices.
In hindsight, that was probably not the best idea I've ever had.
Things were going great. The kids were having a ton of fun.
Suddenly, all the fun came crashing to a halt when Danny Bondeduce picked up a cookie sheet to move it off the top of the stove. Little did he know, the element was on underneath the cookie sheet. It took a few seconds for him to feel the pain and by that time, all 8........
count them........8 fingertips were blistered and burnt.
What?! Are you kidding?! You burnt all 8 fingertips?! How on earth are you going to play Cello at your lesson this evening?!
Oh NO!
So, my evening ended a little differently than I had in mind.
We sat for 2 hours in the emergency room waitng to be seen by the triage nurse.......for my American readers, be glad you don't have public medical care because when the government runs out of money, you have to have a limb dangling by a thread or a hand almost severed to get any attention in the Emergency room.
Anyway, Danny Boneduce is doing much better today.
He even managed to play Hockey yesterday regardless of the fact that I made him tape gauze all over his finger tips to avoid infection from his not so clean gloves.
He even managed to score a goal with all that tape cramping his Wayne Gretzky like style.
Mini Me wanted to prove to me that baking can be done without injury and made us some chocolate chip cookies last night.
Yummy!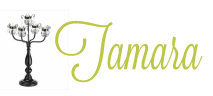 9 Comments »