Whew! I am glad to report that the Grade 11 barbecue has gone off without a hitch and a good time was had by all.
Well, there was one or two little hitches like a barbecue that wouldn't fire up and a grease fire that just about set the barn ablaze but......
other than that, things went quite well.
The park beside our house was a perfect place for a bit of soccer, volley ball and just hanging around.
I hope this guys mother doesn't read my blog because if she sees this picture, I may have some 'splainin to do :)
The Costco hamburgers were a great hit, carcinogenic charring and all.
It is truly amazing how ketchup can make pretty much anything taste great.
Opera Diva was not pleased with my decision to take photos while she was eating her burger.
It seems she's a little self conscious when she has her retainer out. Understandable, since she's missing 2 of her front teeth. She has to wait until her jaw is sufficiently mature enough for her planned dental implants. Smile Sweetheart!
I was so impressed with this wonderful bunch of kids......almost everyone made sure to say "Thank you for everything" before they left. Can you BELIEVE it? An appreciative teenager?! Be still my heart!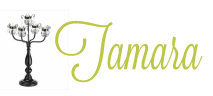 8 Comments »